Rugby
Time to rethink New Zealand Under-20s after another low finish – RugbyPass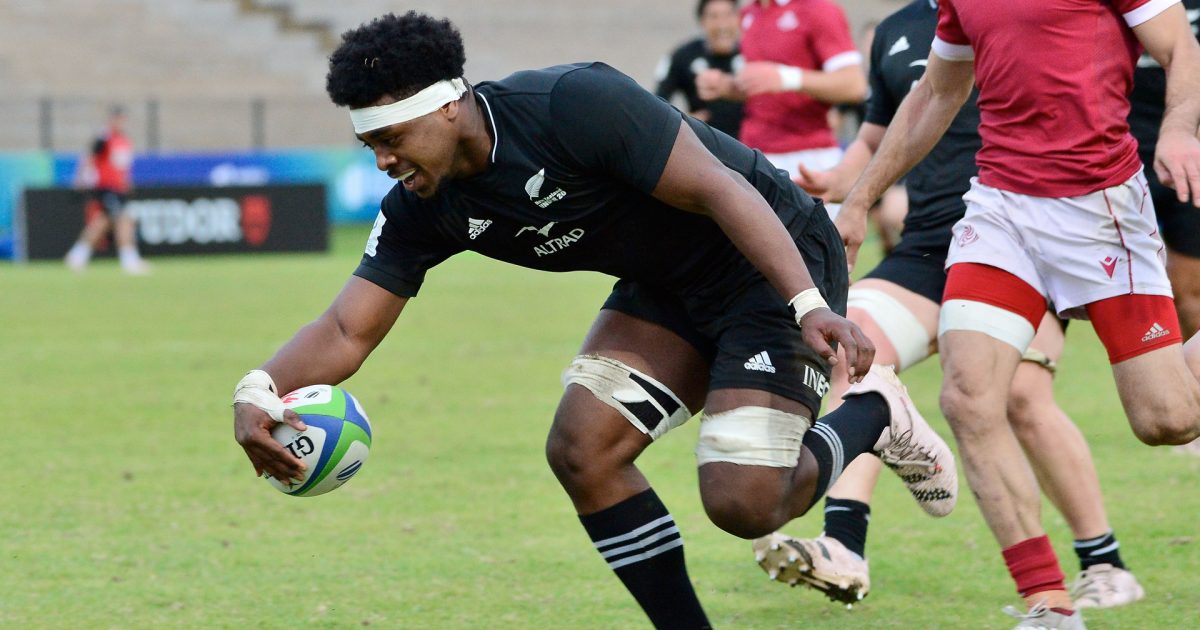 The New Zealand Under 20s are in the doldrums. At the Rugby World Championship in South Africa, they finished in seventh place with a 50-26 win over Georgia U20 after suffering their biggest loss in tournament history to France (14-35) and then conceding their highest score against Australia (44) in another loss
It is the second successive tournament in which New Zealand has played a lowly consolation match. Since winning the first four World Championships between 2008 and 2011, New Zealand have only won twice since 2015 and have missed the semifinals three times in the last five tournaments.
It should be noted that New Zealand played an hour against the 14-man Junior Wallabies after Tom Allen was sent off with a red card. However, the 'Baby Blacks' were uncertain of winning with a full complement after splitting a home series with Australia in June, where they were outclassed in two tests.
Against defending world champions France, the Kiwis looked out of place.
Does success really matter in this tournament? The fact that 913 players, including 64 All Blacks, have become internationals from there roundly answers that question.
Sam Whitelock, Codie Taylor, Brodie Retallick, Sam Cane, Beauden Barrett, Waisake Naholo and TJ Perenara are just some of the long-term All Blacks to graduate from the Under 20 World Championship.
Furthermore, it is no coincidence that the results of Ireland and France have improved at Under 20 level, as has the fortunes of their senior teams.
World Cup-winning All Blacks senior coach Sir Steve Hansen recently remarked in the New Zealand Herald.
"Our top-performing department right now has to be writhing about our record at under-20 level. We're getting that business, right? I do not think. If we're not winning Under-20 World Cups, we're not producing world-class players at a younger level to bring to this team. [the All Blacks]."
It hasn't all been doom and gloom in the talent department. Taha Kemara (First-Five), Macca Springer (Wing), Harry Godfrey (Fullback) and Peter Lakai (Flanker) are people who have shown that they can be very good in the upper categories. The foursome made their Super Rugby debut in 2023.
However, New Zealand's set piece implosions and inability to keep up physically have been alarming. Without regular tough age group competition, New Zealand looks comparatively disorganized and undercooked in the face of Northern Hemisphere opposition.
Geographical isolation, made worse by recent Covid lockdowns, is a barrier that disproportionately hurts New Zealand. However, since when has New Zealand used the excuse of being at the bottom of the world to not be able to make it?
New Zealand needs to rethink how it sources resources and prepares its main age group, otherwise where will the next generation of stars come from?
The biggest problem seems to be the lack of regular hard rugby. Combinations seem haphazard, different styles seem unfamiliar, and impressive fitness scores in the gym are no match for battle-hardened athletes.
Why don't the New Zealand Under 20s follow the example of the Black Ferns and play intramural matches against men? Invitational teams, provincial unions, clubs and a proper season of matches, after Super Rugby Under 20s, could surely improve results.
All Blacks legends Ma'a Nonu, Conrad Smith, Ali Williams, Ben Smith and Kevin Mealamu helped the Black Ferns in their positions. Daniel Carter taught the kickers and Sir Graham Henry took a look at training and the girls blossomed.
Stronger mentoring programs are required with a particular emphasis on forward play, the style of which is often antithetical to the New Zealand approach. The expertise of Mike Cron, Jason Ryan and the like should be called upon.
At last year's NPC there were 183 players who made their debut for the Union they represented aged 20 and under. Why aren't New Zealand under 20s competing in the NPC?
The NPC is very much a developmental competition now that 2022 finalists Wellington and Canterbury have a combined 38 players in their squads who debuted at age 20 or younger. Wellington won the competition with 13 of its 33 players born in 2000 or later.
Youth teams competing in senior competitions are not without precedent. The Wellington Phoenix Reserves, for example, compete in the Central and National Football Leagues.
Running the New Zealand Under 20s as an NPC team would create better continuity and opportunities for those competing at the World Cup and help really good prospects more successfully assimilate into a senior professional environment.
The team could be coached full time and include a general mentoring role. Current manager Clark Laidlaw was previously linked with the All Blacks Sevens for the better part of a decade. Is he as immersed as he could be in the best prospects for our young XV?
The team must bring their home games to small unions and rural venues to give isolated and disconnected grassroots fans the opportunity to watch quality rugby.
Unfortunately, the falling numbers and financial struggles of rugby clubs are complex issues that are not easily resolved. Weaker clubs mean fewer players and fewer paths.
Club rugby may not be a suitable preparation ground for the rigorous Under 20 World Championship, but it is better than younger players not playing.
The current model seems to involve the best youngsters playing a few club games before being wrapped in cotton for several weeks, playing some game against each other, ticking a few Academy boxes and then being sent abroad to get their butts kicked.