Arts
Rutland Herald Community News | Community | rutlandherald.com – Rutland Herald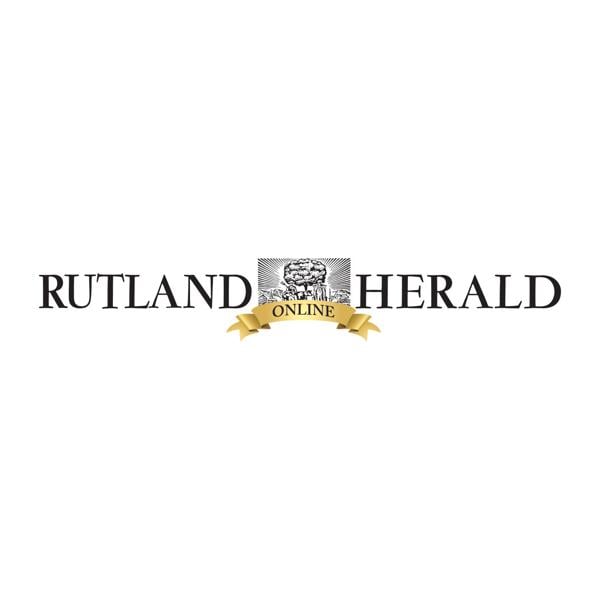 UNIVERSITY NEWS
The following local students earned bachelor's degrees from the University of Vermont:
Brandon—Evelyn Bart, Theatre; Samuel Buswell, Environmental Sciences; Ella Chaney, Biology; Meghan Chaney, Communication Sciences and Disorders; Nathan Claessens, Civil Engineering; Sophie Markowski, Health Sciences.
Castleton — Patrick Finnegan, Forestry.
Chittenden — Christian Rhodes, Computer Science.
Danby — Jacob Wallenius-Duda, Health Sciences.
Leicester — Dylan Mackie, Business Administration.
North Clarendon — Mazie Hayden, Health and Society; Samuel Hayden, History of Art.
Orwell—Riley Ochs, Animal Sciences.
Pawlet — Lillie Berkhout, early childhood preschool; Emma Bryant, Molecular Genetics; Ashley Maynes, Public Communications; Brendan Sullivan, Parks, Recreation and Tourism.
Pittsfield: Mikayla Stolar, cum laude, Neuroscience.
Pittsford—Danis Ly, Mathematics; Reilly Shannon, Parks, Recreation and Tourism.
Proctor—Sarah Pecor, Political Science.
Rochester — Samantha Paige, Biological Sciences.
Rutland — Brianna Beauchamp, Nurse Practitioner; Mary Ettori, Exercise Science; Kate Gilmond, Social Work; Taylor Krupp, K-6 Elementary Education; William Li, Computer Science; Eliza Ligon, cum laude, Art History and an individually designed program; Emma Murphy, Psychological Sciences; Ryan Murphy, Mechanical Engineering; Ethan Notte, Exercise Science; Lucas Pencak, cum laude, Business Administration; Benjamin Simpson, History; Artur Smiechowski, Biomedical Engineering; Greta Solsaa, cum laude, Global Studies; Carter Visicaro, Artistic Education.
Tinmouth—Noah Patry, Mathematics.
Wallingford—Spencer Ahearn, Economics; Emilie Boulette, Sociology; Aidan Steenbergen, cum laude, Microbiology; Gabriana Whipple, Political Science.
West Rutland: Noah Logan, electrical engineering; Mia Murphy, Economics.
AROUND VT
safe cleaning
Cleaning up and disposing of flood damaged items is hard work, remember:
— Wear gloves and other protective equipment.
— Avoid dangerous and polluted floods.
— Take frequent breaks and ask for help.
— Contact your Solid Waste District or city at www.802recycles.com for information on household hazardous waste services. Flood damaged appliances, electronics, batteries and tires can be taken to most local transfer stations for safe disposal and recycling.
— Avoid throwing or spilling hazardous materials on the ground or in the water.
— Safely store hazardous items until they can be disposed of properly.
— Keep these items separate from your trash: Hazardous waste such as poisons, pesticides, explosives, gasoline, oil, pool chemicals, acids, drain cleaners, fireworks, flares, ammunition, unprotected "sharps"; household appliances such as refrigerators, freezers, air conditioners, washers, dryers, scrap metal; mercury products such as fluorescent light bulbs, thermostats, thermometers; hazardous waste oil, brake cleaner, other automotive toxicants, paint, stain, varnish, paint thinner/stripper, propane cylinders, other gas cylinders, batteries and electronics, tires.
For more information visit ANR.Vermont.gov/Flood.
VOSHA tips
The Vermont Occupational Safety and Health Administration offers these important things to remember during floodwater recovery and cleanup:
— Exposure to carbon monoxide. When using gas and diesel generators, it is crucial to operate them outdoors. This precaution prevents the buildup of carbon monoxide, a colorless, odorless, and poisonous gas that can pose a serious health risk to workers.
– Electrical hazards. Workers should keep a safe distance from downed or damaged power lines and refrain from attempting to repair them themselves. Trained electrical service workers must handle necessary repairs to ensure their safety and the safety of others.
– Fallen trees. It is essential that workers wear proper protective equipment, including gloves, safety shoes, eye protection, hearing protection, hard hats, and fall protection when operating chainsaws and chippers to clear downed trees.
— Chemical and biological risks. Workers should prioritize personal hygiene by washing their hands with soap and clean water regularly. Additionally, it is important to wear protective clothing, goggles, gloves, and boots to minimize the risk of contamination when working with hazardous substances or biological materials.
Samara Fund
Funding is now available through the Samara Fund, which is led by a group of queer and trans Vermonters committed to transformative grants and scholarships for Vermonters who demonstrate their dedication to the empowerment, health, and safety of lesbian, gay, bisexual, transgender, queer, and HIV-positive (LGBTQ+) people. Non-profit organizations or community groups can apply any time this summer for up to $5,000. Applications will be accepted until 5 pm on Thursday, August 31. For more information, visit vermontcf.org/samara.
BUSINESS
DHMC Awards
LEBANON, NH — Dartmouth Health's Dartmouth Hitchcock Medical Center has received multiple "Get With The Guidelines" quality achievement awards from the American Heart Association for its commitment to treating cardiac arrest and stroke in the hospital, ultimately helping improve survival rates. The awards received were for resuscitation, "Resuscitation Gold Adult Population" and "Resuscitation Gold Pediatric Population"; and for stroke, Stroke Gold Plus with "Target: Stroke Honor Roll Elite" and "Target: Type 2 Diabetes Honor Roll."
Shipment
WASHINGTON — The US Postal Service announced its new shipping offer, USPS Ground Advantage. With the product launch, USPS is retiring three offerings: USPS Retail Ground, USPS Parcel Select Ground, and USPS First-Class Package Service, as well as Ground Returns and First-Class Package Return Service.
USPS Ground Advantage Features:
— Packages delivered in two to five business days in the continental United States.
— Free package collection service at home or office.
— Business customers can use the USPS Ground Advantage return service as a convenient option for customers who need to return items.
— $100 insurance included in USPS Ground Advantage and USPS Ground Advantage Return packages. Customers can purchase up to $5,000 in additional coverage.
— Available now wherever customers ship, including 34,000 post offices or Click-N-Ship.
— Available for shippers of all sizes who want to ship domestic ground to all 50 states, PO Boxes, APOs, FPOs, DPOs, US Military Bases, Commonwealth States and Territories.
For more information visit: www.usps.com/groundadvantage.
Identity fraud
Once Prime Day is over, scammers may be active. Scammers have been known to send fake emails and text messages that look like messages from major retailers, telling you to redeem reward points accumulated during your days of shopping. Just hit delete on these phishing messages.
What to consider –
You receive an unsolicited email or text message that appears to be from a major retailer. (The Better Business Bureau has seen scammers use the names of Amazon, Kohls, and Costco, but any company can be spoofed.) The subject line says something like: "You have a new reward to claim!"
You open the message and it looks real: the company logo, the colors, and a link to claim your rewards points or gift from your recent holiday purchases. No matter how curious you are, don't be fooled. Scammers hide malware in these links or email attachments. When you click, they can gain access to your computer and steal your sensitive personal information. Never click on links or download attachments from unknown and unsolicited emails.
Learn more about phishing scams at BBB.org/PhishingScam.
Have an article you'd like to see in the community news? One mile? A public announcement? A short press release about something fun happening in your town? Just send us the information by email at news@rutlandherald.com. Be sure to put For Community News in the subject line. (Note: We reserve the right to edit the length.)