NFL
Rams head coach Sean McVay inspires high school football… – therams.com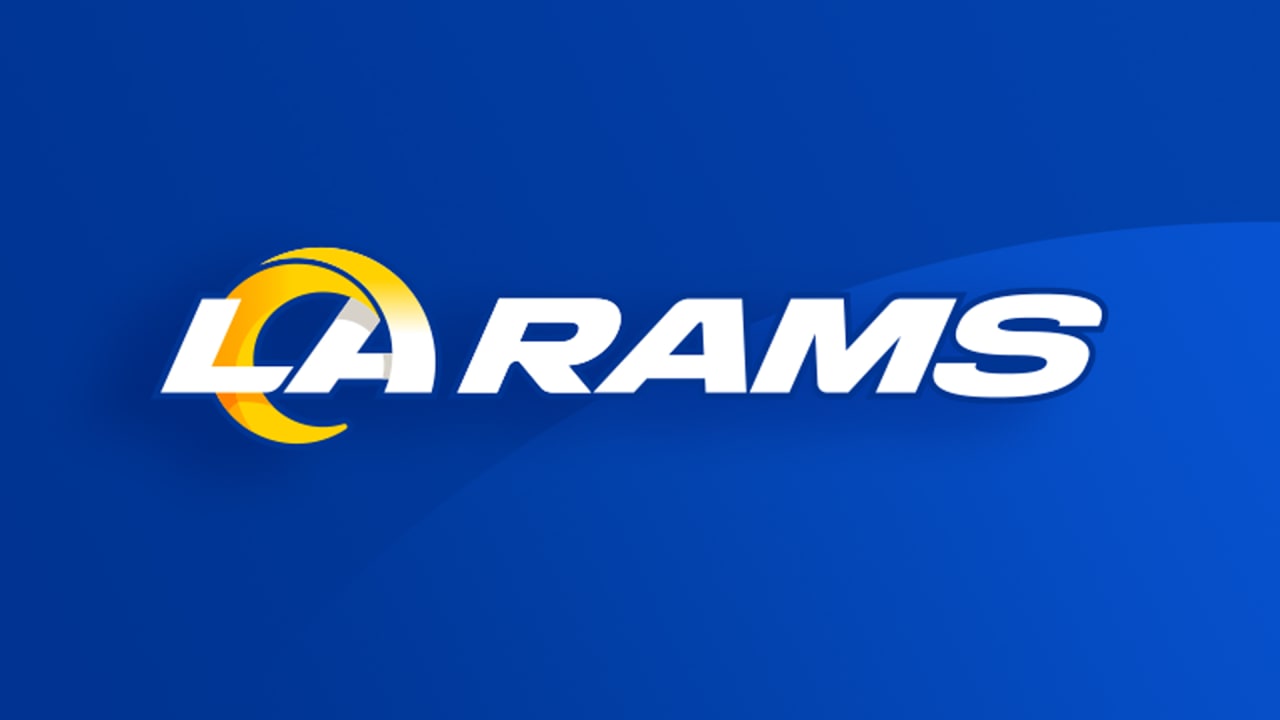 THOUSAND OAKS, Calif. – The Los Angeles Rams hosted the inaugural High School Coaches Clinic that gave more than 60 local high school college football coaches the opportunity to learn from the Rams coaching staff at the team's practice facility at Cal Lutheran University. Coaches were fully immersed as they watched practice, met with Rams staff and coaches, and got input from the position coach of their chosen team. The day offered invaluable information and motivated coaches at all levels to continue to make a positive impact.
Addressing coaches before sharing his knowledge of NFL football schemes and insights, Rams head coach Sean McVay made sure to emphasize his focus on modeling the way. He explained that a coach's energy is contagious and that when he gave his best, his team performed better. "Is about [identifying] what these guys do best and then how can i help them shine. Those are the things that end up being the most rewarding." He also shared that developing relationships with your organization to create an overall culture helps people not only perform at their best, but also encourages curiosity to keep learning more.
Matthew Castaneda, Los Angeles Rams High School Coach of the Year 2022, attended the clinic. He stated, "Breaking bread with other coaches is always a blessing, being able to talk to them, engaging with the Rams, being able to walk into their facility, see what the pros at your level are doing, [and] to be able to learn from them and then also for our own school, [to] put our school on the map." Castaneda, head coach of Diamond Bar High School, finished his freshman season (2022) with a 12-2 record and qualified for the CIF Southern Section football playoffs.
In addition to expanding knowledge on the field, all coaches participated in cardiopulmonary resuscitation (CPR) and automated external defibrillator (AED) training at the end of the clinic. He American Heart Association led the training as part of the NFL's initiative to promote CPR education by ensuring coaches have the proper training and equipment to respond to medical emergencies.
Reggie Scott, the Rams' vice president of sports medicine and performance, kicked off the workout by introducing Rams defensive coordinator Raheem Morris, who just days before the workout helped save a 3-year-old boy from drowning. Morris used the AED training he learned from the Rams to help save the boy. Ghalee Wadood, Rams High School Associate Football Manager, mentioned how Morris's story tipped the scale of how important these practices are, and saw this practice as a step in the right direction to push high schools to add more practices. and provide suitable devices in their schools and on their fields.
Considering the impact the day had on the high school coaches, Wadood said, "the reaction was everything we thought it would be." Originally from Los Angeles and having spent time as a high school coach, Wadood understood how significant it was to be in the presence of professional coaches. Looking ahead, he is eager to bring "a new vision" to the Rams' high school football initiative. He explained, "We want to continue to reach areas we haven't reached before, and we want to leave these deep impressions in our engagement with the fans."
Distinguishing good leaders from great leaders, McVay noted that a collaborative effort is needed. "I want to be a guy who's lifting people up. And when you really talk about these guys who are great at what they do, to me, what separates the really good players from the great ones, that really establishes and creates a legacy." . you bring others with you." This mindset, along with using coaching to help people reach their full potential, are mindsets McVay sees in a great coach. His emphasis on the importance of a coach off the field was perhaps the most inspiring part of the day, as he said, "People will remember how you make them feel and how consistent you were. The four most powerful words that I think you can provide as a coach are 'I believe in you', and it is [got to be] real."
The Rams coaching staff shared that training provides an opportunity to influence and positively affect players in ways that go beyond their performance on the field. Reflecting on the day, Wadood was proud of the recognition McVay gave each coach present. The Rams hope to broaden their reach in high school and increase the number of coaches they can impact for years to come.