Politics
Political prisoners in constant fear of torture and murder – The Irrawaddy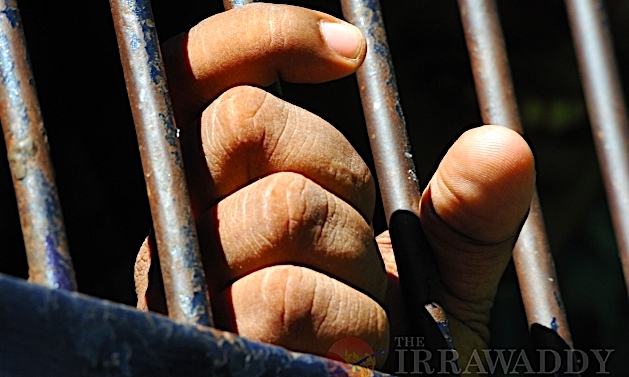 The Myanmar junta is reportedly killing political prisoners during alleged prison transfers.
The Association of Assistance to Political Prisoners (AAPP) reported that 37 political prisoners from the Daik-U prison -also known as Kyaiksakaw- in the Bago region have been missing since June 27 after alleged transfers.
An anonymous AAPP representative recently spoke to The Irrawaddy about these so-called prison transfers.
Tell us about transfers to prisons that have reportedly resulted in the deaths of inmates.
In the latter case, Seven the prisoners were taken from Daik-U prison by alleged transfer.
Prison authorities informed the families that three were shot dead while trying to escape during transfers.
The other families have not heard anything and the prison refuses to answer questions.
Similar cases have been reported in Myingyan and Thayawady prisons. A Myingyan prisoner died during interrogation. The regime claimed that suspects in an interrogation camp in Yangon they were killed while trying to escape.
It was just an excuse because the regime killed them out of spite.
There are continuous reports of torture of political prisoners. In Thayawady, they were shackled for at least two months. Reports of torture have gotten worse this year.
Why has the situation worsened?
The regime is failing in all fields and is venting its anger and frustration on political prisoners. Prisoners are like meat on the cutting board. The regime can do whatever it wants with them and we can't do anything to help them.
It is similar to the Nazis who gassed Jews during World War II. The regime is behaving like the Nazis.
Tell us about the disappeared political prisoners.
We still don't know about the prisoners that were taken out of Daik-U. Families arriving with food were told the prisoners had been removed, but they did not say where they had been taken.
Prison visits were banned during Covid and remained banned after regulations were relaxed. The regime is doing what it wants with political prisoners who are cut off from the outside world.
What is your response to the murder of two detainees suspected of killing Buddhist nationalist Lily Naing Kyaw? The regime said they were shot while trying to escape.
The regime wanted information from them before killing them, so they were likely tortured and then killed before it was claimed they tried to escape.
This is the common excuse used by successive regimes. Ko Par Gyi he was killed in 2014 while allegedly on the run.
In another case, junta troops captured resistance fighters in Twante. [Yangon]. They were killed during interrogation, not in battle.
The regime violates national and international laws. Troops kill as they please, in complete disregard of international condemnation.
What international law has the regime violated with these murders?
It violates International Humanitarian Law and commits crimes against humanity. It is committing war crimes by deliberately bombing civilian targets and burning houses. Most of their actions violate international law.
is the treatment of prisonAre you worse under the current regime than previous military dictators like Than Shwe and Ne Win?
There was always physical and mental torture, but our suffering was nothing compared to the current treatment of political prisoners. It is unprecedented.
Not only prisoners but many civilians across the country are experiencing similar treatment. Brutality and oppression existed under previous regimes, but now they are worse. The current regime is the cruelest.
People say that the situation is worse with dissidents being tortured and killed in jail. Tell us more.
When we were political prisoners ourselves, we wanted to go to prison to avoid the brutal torture in the interrogation camps.
We were happier in prison because there was less torture. We didn't care about prison sentences.
But things are different now. Political prisoners constantly fear torture and murder.
Their families are also afraid. Parents cannot relax knowing that their children could be taken from prison and killed at any moment.
The regime wants to sow fear and discourage people from taking up arms.
Are there other complaints of human rights violations received by the AAPP?
Medical care has always been poor in prison, but now it is worse.
There is not enough medicine and it is worse for political prisoners. Family visits are not allowed and prisoners are transferred to prisons far from their homes.
There are different forms of torture in prison committed by staff and criminals protected by staff. Prisoners are tortured both physically and mentally.
The International Committee of the Red Cross [ICRC] he could visit prisons under civilian rule. But now it is not allowed.
Can the international community put more pressure on the regime to allow ICRC visits?
These violations will only end when the regime falls. People must collaborate more to help the revolution and bring down the regime as quickly as possible.
The international community must help the revolution and put more pressure on the Min Aung Hlaing regime.
Would you like to say anything else?
Justice must be done for our comrades who were unjustly imprisoned and killed in jails, interrogation centers and on the streets and for the oppression, murder and arson across the country.
We do what we can to make sure that happens.
Successive dictators have not been punished. They acted with impunity.
But those who offend must be punished in the future. Nothing will be ignored.