World News
MERCY Malaysia improves disaster preparedness at Hulu Langat – Citizens Journal Malaysia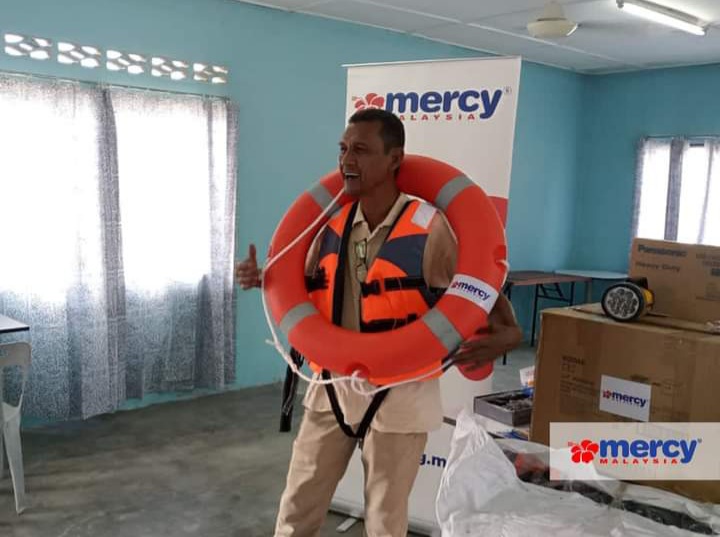 MERCY Malaysia strengthens disaster preparedness in flood-affected Hulu Langat by distributing essential ADP items to improve community resilience.
Following the devastating floods that hit Hulu Langat in late 2021, local communities are still recovering from the devastation caused by torrential rains. The area looked like a post-tsunami landscape, with water levels exceeding the danger mark. Recognizing the growing threat of adverse weather events, MERCY Malaysia, a humanitarian organization, has taken proactive steps to strengthen community resilience and disaster preparedness.
Climate change has become a pressing concern for affected communities as they face the recurring risk of severe flooding. It is crucial that these communities are equipped with the necessary knowledge and skills to manage and mitigate the effects of these types of disasters. By instilling disaster management practices, communities can better prepare and reduce the potential loss of life and property. With proper preparation, communities can act quickly and effectively in the face of any future calamity.
MERCY Malaysia steps in to improve disaster preparedness
MERCY Malaysia, known for its dedicated efforts in providing humanitarian aid, has responded to the plight of flood-affected residents in Hulu Langat. The organization has focused on addressing priority community health and safety needs during the response to the Northeast Monsoon floods. Their goal is to ensure that assistance is delivered efficiently and effectively.
As part of its commitment to disaster preparedness, MERCY Malaysia recently distributed Asset Disaster Preparedness (ADP) kits to Kampung Serai and Kampung Batu 17 community leaders Dusun Tua in Hulu Langat. This distribution of ADP items is intended to improve preparedness and reduce potential risks faced by the community, thus ensuring their safety in adverse situations. The ADP articles were delivered following the successful completion of the Community Based Disaster Risk Management (CBDRM) Workshop held at Hulu Langat in 2022.
A wide range of essential items were distributed, including safety vests, safety buoys, nylon ropes, safety light bars, megaphones, flashlights with rechargeable batteries, reflective safety vests, premium PVC aid kits, walkie talkies and ADP kit storage boxes. These resources and tools will empower the community to effectively support one another in times of adversity and provide assistance in the event of a disaster.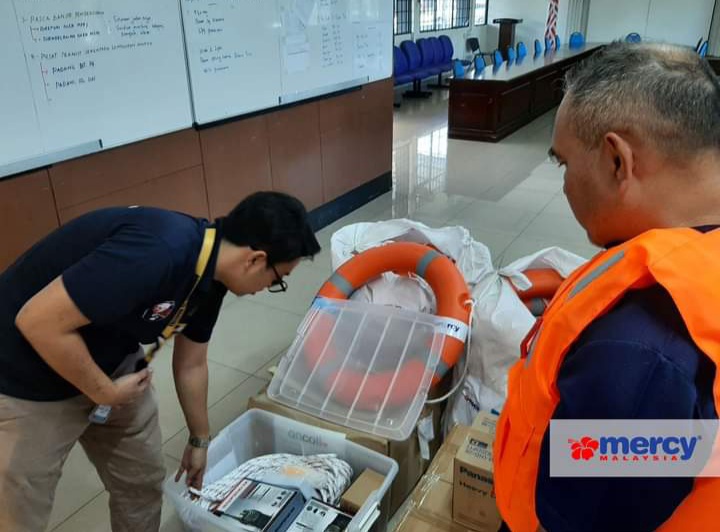 Towards building community resilience
MERCY Malaysia adopts a sustainable Humanitarian Development Nexus approach, with the aim of minimizing the impact of humanitarian crises and building community resilience against future shocks. By combining humanitarian aid and long-term development efforts, the organization strives to build strong communities that can withstand future challenges.
ADP's merchandise distribution is an important step in achieving this goal. MERCY Malaysia's commitment to improving disaster preparedness will go a long way towards ensuring the safety and well-being of communities in Hulu Langat. With the support and collaboration of the residents of the area, MERCY Malaysia continues to make progress in creating a safer and more resilient future for all.