Boxing
MCA Chicago Addresses Racial Issues With Concept Artist Gary Simmons – NBC Chicago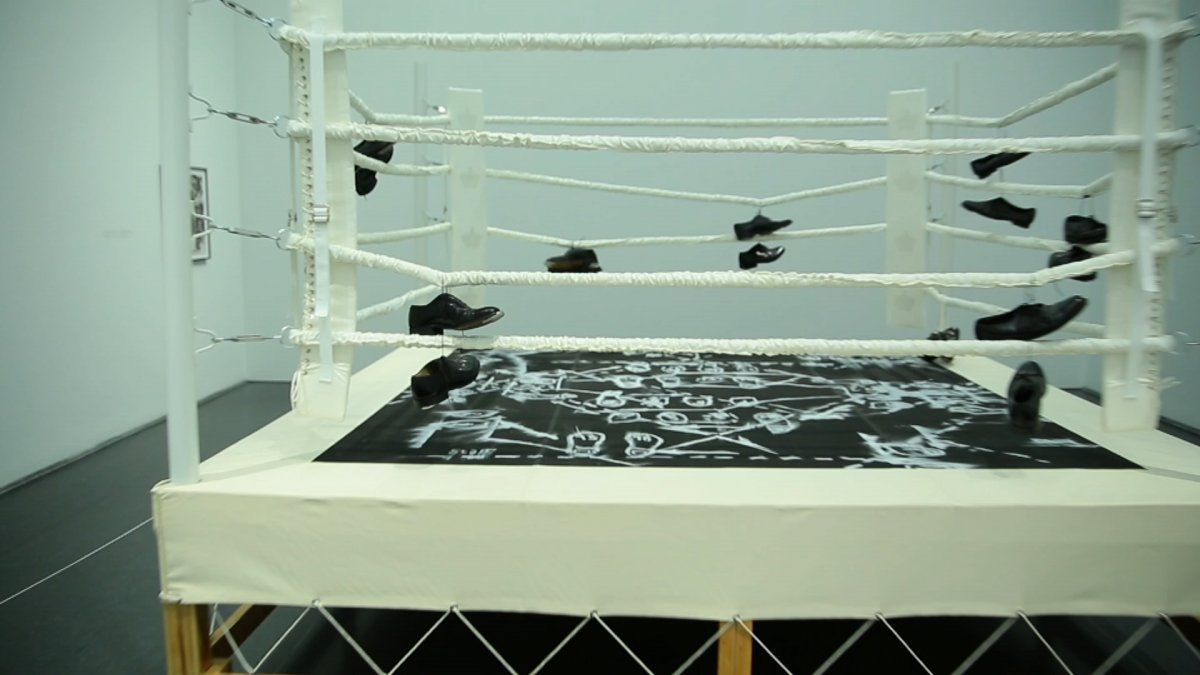 concept artist gary simons focuses primarily on how our collective understanding of race is affected by the images we see in popular culture.
"A lot of the work I do can be challenging from time to time. Some of it is not easy to swallow," says Simmons.
'Gary Simmons: Public Enemy' features 70 pieces that focus on deep social issues like race, class, and gender identity. René Morales, the co-curator of the exhibition, says: "This question of history itself could not be more important, because, depending on what we understand about our history, it largely determines where we go in terms of our future".
One installation, called 'Step into the Arena', is a mini boxing ring with several pairs of shoes hanging from the ropes that surround it.
If he were to imagine who might be fighting in this ring, Morales explains, "It's in that moment of conjuring up an image that a lot of our prejudices come into play, a lot of stereotypes about different types of people in our society."
The ring floor is covered with a dance diagram.
Co-curator Jadine Collingwood says, "This is a dance that was initially performed by enslaved people and was actually meant to be a parody of their enslavers."
Simmons is perhaps best known for his ghostly chalk drawings and elusively painted imagery.
"Gary's work is really about erasing and really thinking about what it means to erase a stereotype, the inability to do it, and the risk of forgetting," says Collingwood.
Simmons says that one of his favorite sculptures is called, "Recovering the memories of the Black Ark" a participatory artwork and installation inspired by the recording studio of legendary Jamaican record producer Lee "Scratch" Perry.
The facility is built with materials salvaged from the Tremé neighborhood of New Orleans after the devastation of Hurricane Katrina. The sculpture serves as an open platform for conversation, music, and performance where local artists, performers, and community members can host programs.
"It's a surprise every time the system is turned on," says Simmons. "It's a surprise every time the system is turned on, says Simmons. It is being used for various events as part of the outreach programming that the MCA is organizing in conjunction with the museum exhibit.