Soccer
Lyon's American owner John Textor responds after French soccer… – The Associated Press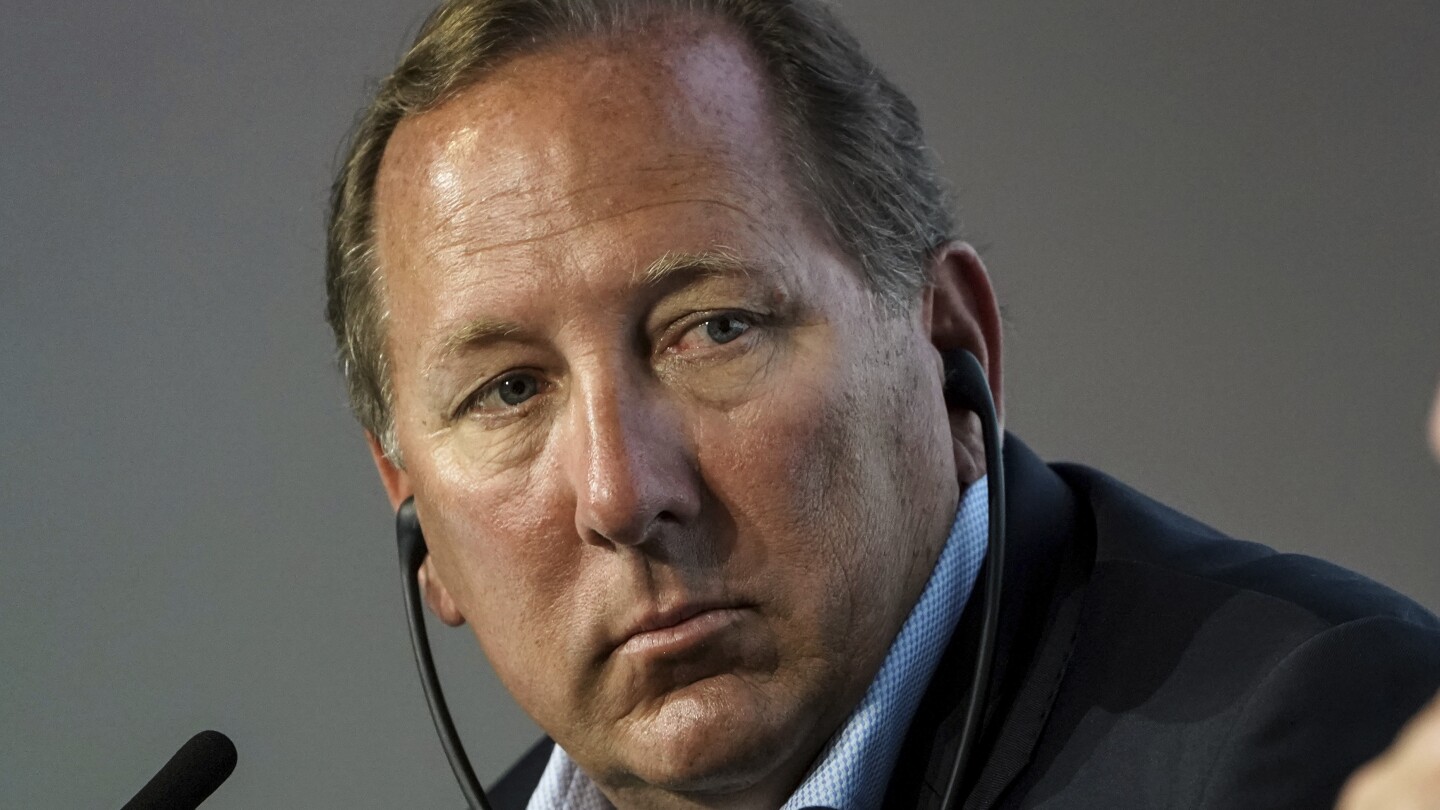 PARIS (AP) — Lyon owner John Textor has criticized the decision by French soccer's financial watchdog to monitor the club's transfer activities this season.
The American businessman, who also has interests in Crystal Palace in the Premier League, RWD Molenbeek in the Belgian second division and Botafogo in Brazil, made his frustration clear in a Message "Welcome to France" which he posted on his website.
Textor said the club took note of the confirmation by the French Football Federation on Tuesday of the initial opinion issued by watchdog DNCG. Lyon (OL) will be allowed to sign new players, but their movements on the market will be limited under "a framework of salary costs and transfer compensation."
That will probably make his summer recruiting difficult.
The DNCG ruled that Lyon did not provide sufficient financial guarantees despite the latest arguments from the OL group.
"In addition to presenting our budget and business strategy, OLG management also offered new items, as previously requested by the DNCG, providing proof of funds showing my deposit of 60 million euros ($67 million)," Textor said.
"We do not believe that this capital should be necessary, but it has been reserved, out of respect for the DNCG, as an additional guarantee that OLG is well capitalized, even in the most conservative projection scenarios," Textor added.
Textor became Lyon's largest shareholder last year and was named chief executive of OL Group in May with the resignation of Lyon's iconic Jean-Michel Aulas as chairman.
Textor's Eagle Football acquired a 77.49% stake in the club, committing in December to contribute a capital increase of 86 million euros.
"Eagle Football has invested 211 million euros ($237 million) of cash capital to support the health of OLG since its acquisition in December," Textor said. "We also proposed to the DNCG and the commission the transfer of all the assets of Eagle Football to OLG, thus injecting more than 300 million euros of net worth on the balance sheet, and ensuring that OLG is positioned as one of the best capitalized in football. . organizations in Europe.
Lyon's run of seven titles between 2002 and 2008 made them the powerhouse of French football. But after Bordeaux ended Lyon's run in 2009, the club's fortunes took a dive. Lyon finished seventh last season, 23 points behind champions Paris Saint-Germain.
"We were invited to buy one of the true treasures of soccer in France," said Textor. "We were invited to pay almost 400 million euros in cash to its long-standing shareholders, pay 65 million euros in cash to its interested public shareholders, pay off bank debt by 50 million euros and then finance another 60 million euros in cash (short term) just to cushion… but we are not yet invited to execute a business plan based on our beliefs, hands-free, for the benefit of the community we serve."
The combative message ended with "welcome to football in France!"
___
AP Soccer: https://apnews.com/hub/Soccer and https://twitter.com/AP_Sports