NBA
Kyrie Irving polarizes NBA fans by wearing keffiyeh, openly showing support for Palestine – Marca English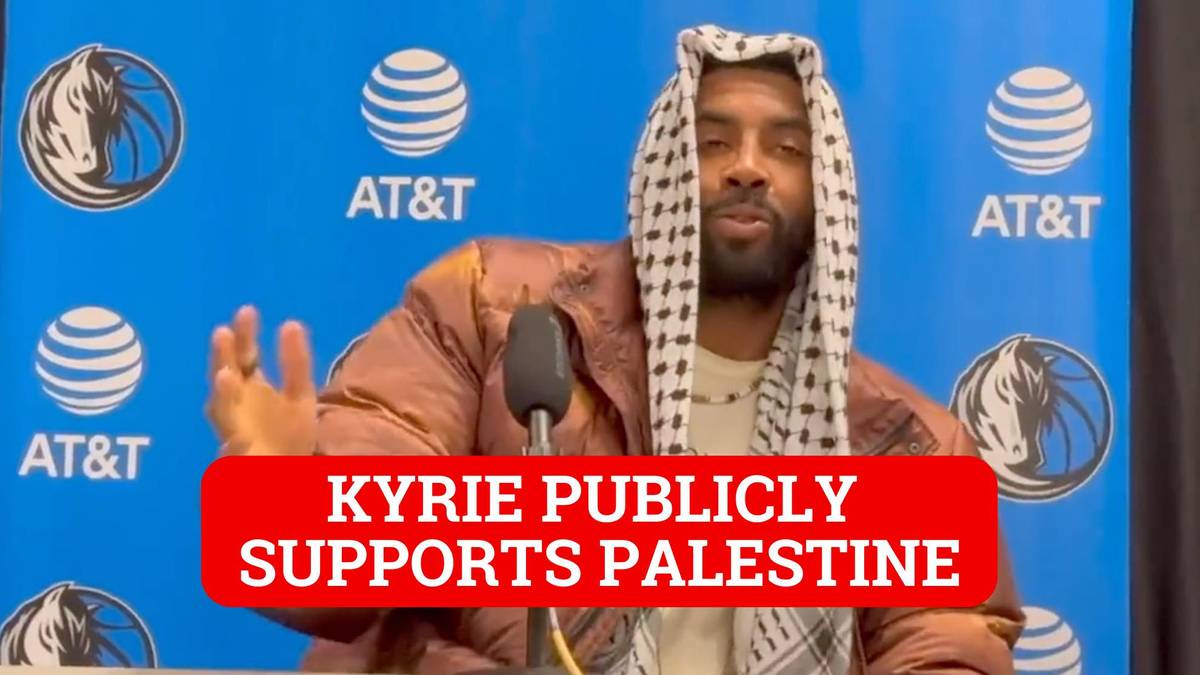 On Saturday, Kyrie Irving reminded everyone who he is.
Not just with his vintage 39-point outburst in the Dallas Mavericks loss to the new-look Milwaukee Bucks, but with his commitment to expressing his true feelings off the court, no matter how controversial they may be.
Kyrie Irving wears scarf and shoes to support Palestine
When he arrived to face the media after the deflating loss to the Bucks, The Mavs point guard caught the attention of NBA fans worldwide with his outfit. He wore a black-and-white scarf called a keffiyeh, a traditional symbol of solidarity with Palestine among activists.
He was not asked about his choice of headwear, nor did he answer any questions about the Israel-Hamas War during the press conference. He only talked about the game, which ended in disappointment after losing a 10-point fourth quarter lead.
It wasn't his first fashion choice with a message this week. On Friday, the Mavericks' official account posted photos of Irving at practice that showed him wearing basketball shoes with a political message written on them: "No More Genocide." He signed with Chinese shoe brand ANTA after Nike terminated his contract over a controversial post he made on Instagram.
Kyrie's history of anti-Semitism
Kyrie Irving's bold support of Palestine comes almost exactly one year after he was suspended five games without pay by his former team, the Brooklyn Nets, over an incident of anti-Semitism.
Irving posted a link on Instagram to the movie "Hebrews to Negroes: Wake Up Black America," which, later after his suspension, he admitted contained "some false anti-Semitic statements, narratives, and language that were untrue and offensive to the Jewish Race/Religion."
Initially, Irving refused to apologize for his post, prompting the Nets to hand out the suspension, believing he was "unfit to be associated" with the team after his repeated failure to "unequivocally say he has no antisemitic beliefs." In conjunction with the Anti-Defamation League, Irving and the Nets later announced, that each would donate $500,000 to anti-hate causes.