Boxing
Issah Inusah: Unwavering Ghanaian boxer making waves in… – Sports247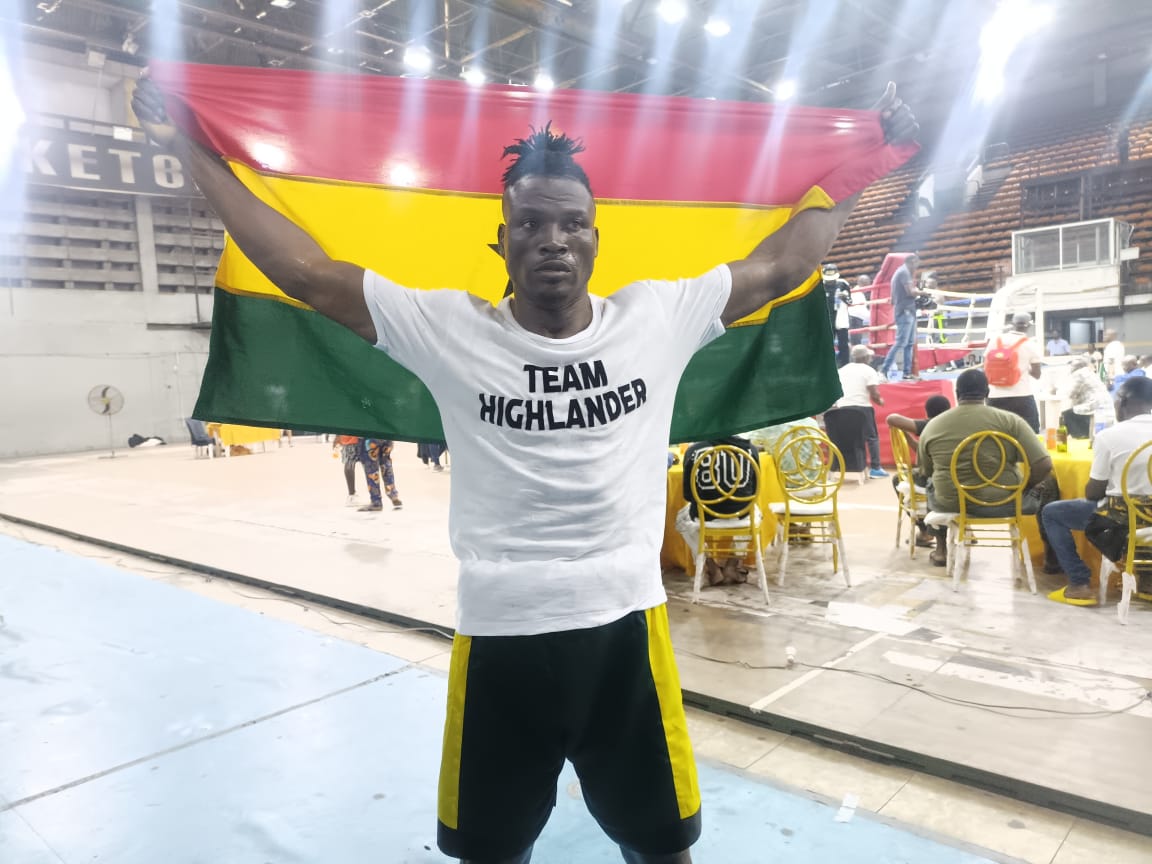 Meet Issah Inusah, an experienced Ghanaian boxer who recently showcased his skills in the CWFC 2.0 Welterweight boxing contest held in the indoor sports center of the Surulere national stadium.
Also read: Transfer: Victor Osimhen's agent dismisses rumors of refusal to sign Napoli's extension offer
With an impressive career dating back to 2004, Issah shared his motivation for joining the Nigerian boxing profession during an exclusive interview with Sports247.
Recalling his inspiration, Issah explained: "When I watched the Nigerian boxers in action, I was captivated by their tenacity and ferocity in the ring. It made me want to be a part of this amazing sport. I joined a boxing team and started training, and it's been eleven years of unwavering dedication since then."
Passionate about boxing, Issah expressed: "Boxing is an exciting sport, but it demands an unwavering spirit. The blows can be as forceful as if they were struck with iron, unlike soccer, where you can pass the ball when you are exhausted. In boxing, if you get tired, you risk defeat. Therefore, I continue in constant training, without breaks or vacations. I take pride in my undefeated record and have even left an opponent paralyzed in the ring. I am always ready to face anyone who has the confidence to challenge me, and my manager is very supportive of that."
Notably, Issah holds a Ghanaian Boxing National Title and an HBE Title from Anambra State, Nigeria, proving his prowess as a skilled and accomplished athlete.
Reflecting on his recent fight, where his opponent gave up, Issah said: "It didn't meet my expectations; I thought he was a tiger, but he turned out to be a house cat. My promoters are cautious when it comes to facing fierce opponents, as they know my full potential. They fear that if I unleash my true strength, securing opponents for future fights might become a challenge. However, I strive to entertain and inspire the younger generation with my performances."
Sharing his experiences training in Anambra State and offering insight into the comparison between Nigerian and Ghanaian boxing, Issah commented: "The boxing communities in Ghana and Nigeria share a strong bond. Nigerian boxers used to come to Ghana for training and vice versa. They know some of our skills and secrets. I commend their progress and believe that if they continue to excel as they do now, in 5 to 10 years, they will undoubtedly reach greater heights."
Issah Inusah's journey on the Nigerian boxing scene continues to captivate fans and critics alike, and his unwavering dedication to the sport promises a bright future ahead. As he remains a formidable force in the ring, Issah is undoubtedly leaving an indelible mark on boxing history, both in Ghana and Nigeria.
Post Views: 54