Politics
Improved ties between China and India would help both nations – asianews.network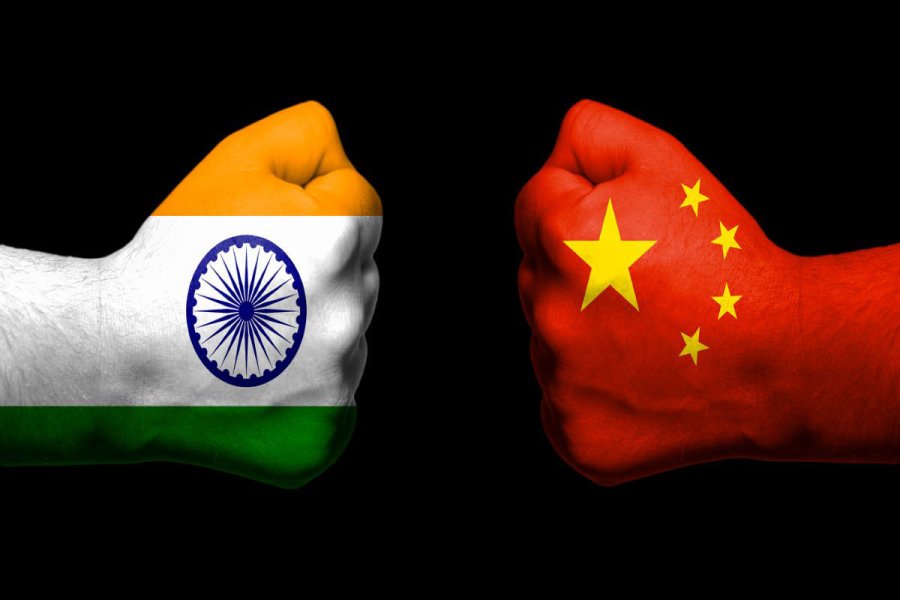 July 18, 2023
NEW DELHI – There are few examples, such as India and China, of neighboring countries that can benefit from good relations, but cannot. While any long-term hostility invariably involves misunderstandings and mistakes on both sides, and this must be true of this hostility as well, any unbiased assessment is likely to reveal that China's excessive aggressiveness and betrayal of strong initial trust has been more responsible. by the hostility that has characterized India-China relations for most of the past seven decades.
Unfortunately, this has erased the previous record of several centuries of peaceful coexistence and mutual learning. While this aggressiveness by China has hurt India, it has also been detrimental to China in the much broader context of giving it a reputation for aggressively pursuing its territorial quests, making opportunistic use of hard times to inflict aggression on Indians. neighbors and preferring dictatorships. on democracies for pursuing his aggressive agenda.
The cause of India-China friendship could not have asked for better leadership than that provided by Jawaharlal Nehru as India's first Prime Minister. This is because Nehru strongly believed in the historical union of two civilizations for the realization of various goals of peace and well-being. This was also evident in Nehru's efforts to promote India-China friendship, including in the course of the freedom movement. Initially, Nehru was even willing to face internal criticism for making generous gestures to garner Chinese goodwill for the larger cause of two neighbors' long-term friendship. Unfortunately, however, China was in no mood to reciprocate and was quick to annex Tibet in a way that betrayed a lack of concern for Indian sensibilities.
This was followed by an all-out invasion of India in 1962. During 1959-61, major political failures and so-called "Great Leap Forward" atrocities led to millions of deaths in China in one of the most serious man-made attacks. famines in history It was to divert attention from this and proclaim Chinese military might that the idea for this invasion was born, and the period of the Cuban Missile Crisis was opportunistically chosen to launch the attack at a time when community attention internationally and particularly the United States was concentrated elsewhere. As a child growing up in a cantonment in North India, I could feel a strong sense of betrayal and anguish all around me, something that also negatively affected Nehru's health and contributed to his death shortly thereafter.
This invasion was a thoughtless way of proclaiming the superiority and power of the arbitrary one-party government that had resulted in great calamity. It also became clear that as democracy strengthened in India, despite several weaknesses remaining, China increasingly relied on Pakistan's military dictatorship and even supported Pakistan in 1965 and other wars against India.
Matters came to a head in 1970-71 when, in betrayal of all the professed precepts of its supposed revolutionary legacy, Communist China continued to extend its support for Pakistan's military dictatorship and the genocide it carried out in what was then Pakistan. Oriental, which caused the death of several hundred people. thousand deaths and other very cruel atrocities. In fact, the Bangladesh liberation war was the most opportune moment for China, following its own stated precepts, to declare its support for India, but it continued to be hostile and supportive of genocide to the end. Even in Myanmar, China continued to support the military rulers at the time of their crackdown on democratic dissent.
In Cambodia, China fully supported the Pol Pot regime, which was responsible for several hundred thousand deaths, with extensive aid. However, in later years, despite various problems, the India-China negotiations fared better several times, providing a glimmer of hope that an improvement in the relationship was possible. Rajiv Gandhi's time as Prime Minister and his visit to China are often remembered in this context. The military commanders posted in the border areas, as well as the political leaders, have repeatedly shown maturity in the control of hostilities.
Despite this, very regrettable clashes such as the one in Galwan could not be avoided, demonstrating the need to build more lasting bridges of trust, rather than just managing crisis situations as they arise. Clearly, China has not taken any major initiatives that reflect its understanding of the broader need for India-China friendship, so some of the smaller differences can be buried.
On the other hand, it has been persistently aggressive on territorial issues, claiming quite large areas, not only those already occupied but also those that have been under indigenous rule throughout the post-independence period. In its use of water resources and dam-building activity, China has again shown a lack of transparency, arbitrary unilateralism, and a lack of concern for adverse impacts on India. Even when it comes to countering terrorists clearly hostile to India, China has not been sensitive to Indian concerns.
The broader lesson of China's policy towards India does not create confidence regarding its conduct towards this important neighbor in the future, when its power is likely to continue to grow. This is extremely sad, since a relationship of friendship and trust can contribute both to the well-being of both countries and to peace based on justice worldwide. On various issues of protecting trade, investment, patents, agriculture and climate change related interests of developing countries, India and China can share many common ground in international negotiations.
In fact, in times of climate change, when both countries face great concerns due to adverse weather conditions, the reasons for cooperation and friendship are much stronger than before. This is still a very important reality, so India must always keep with it the option of improving its relations with China. India must never join any alliance or broader military grouping against China and must never allow any great power to use it in a proxy war against China.
The best policy for India is to remain prepared to protect its borders, while continuing diplomatic efforts to improve relations with China (as with all other countries), while remaining cautious and careful in light of the past betrayal of trust. by China. .
(The writer is Honorary Coordinator of the Campaign to Save Earth Now. His recent books include Planet in Peril, Protecting Earth for Children, and Man over Machine.)