Cricket
'Family on another continent': Cricket league brings a sense of… – St. Louis Post-Dispatch
HAZELWOOD — Amid the throngs of baseball lovers in St. Louis, the sport of cricket has taken hold here, fueled by players from India finding a connection to home in a common culture and love of the game.
What started as a weekend pastime with some friends from the office 24 years ago has grown into the St. Louis Cricket League, with approximately 40 teams playing on cricket grounds and in parks throughout the region. Most of the players are Indian software developers and data scientists who moved to St. Louis for further education and stayed.
"We are so much more than friends," said Jayanth Naramsetty, an all-rounder, who plays all outfield positions for the Victory Boys team. "The league creates a family on another continent."
Ranjeet Singh started the St. Louis Recreational Cricket League 20 years ago and has been involved with the St. Louis cricket scene ever since. He said that he started small with only about 4 teams and about 12 players per team. The summer season, which is the second of two seasons, started in June and runs through October.
"We wanted to keep playing a sport that we knew," Singh said. "Now, it's gotten to a point where it's grown more than we thought."
The players speak a few common languages, Hindi and Telugu, bringing them closer together in the unknown territory that has now become their home. Singh said that whenever a team member has a celebration or other Indian function for Holi or Diwali, he calls the entire league and their families to celebrate.
"There are a lot of people from India who didn't know each other, but thanks to cricket, they came together," Singh said.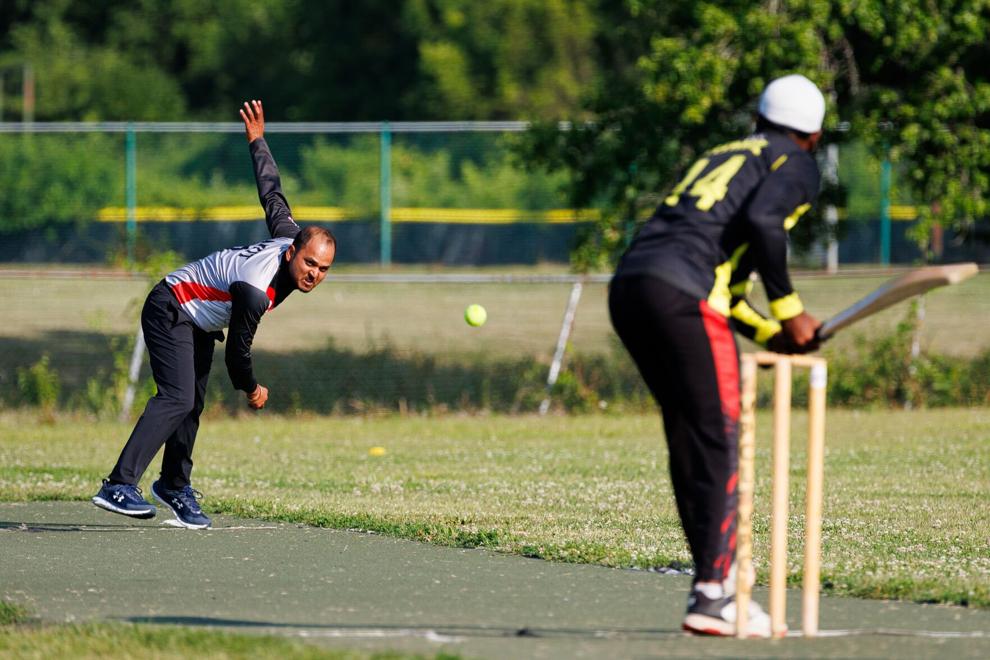 Not far from the Hazelwood Sports Complex, where the St. Louis Cricket League holds matches, is the American Cricket Academy in St. Charles, an Indian non-profit organization.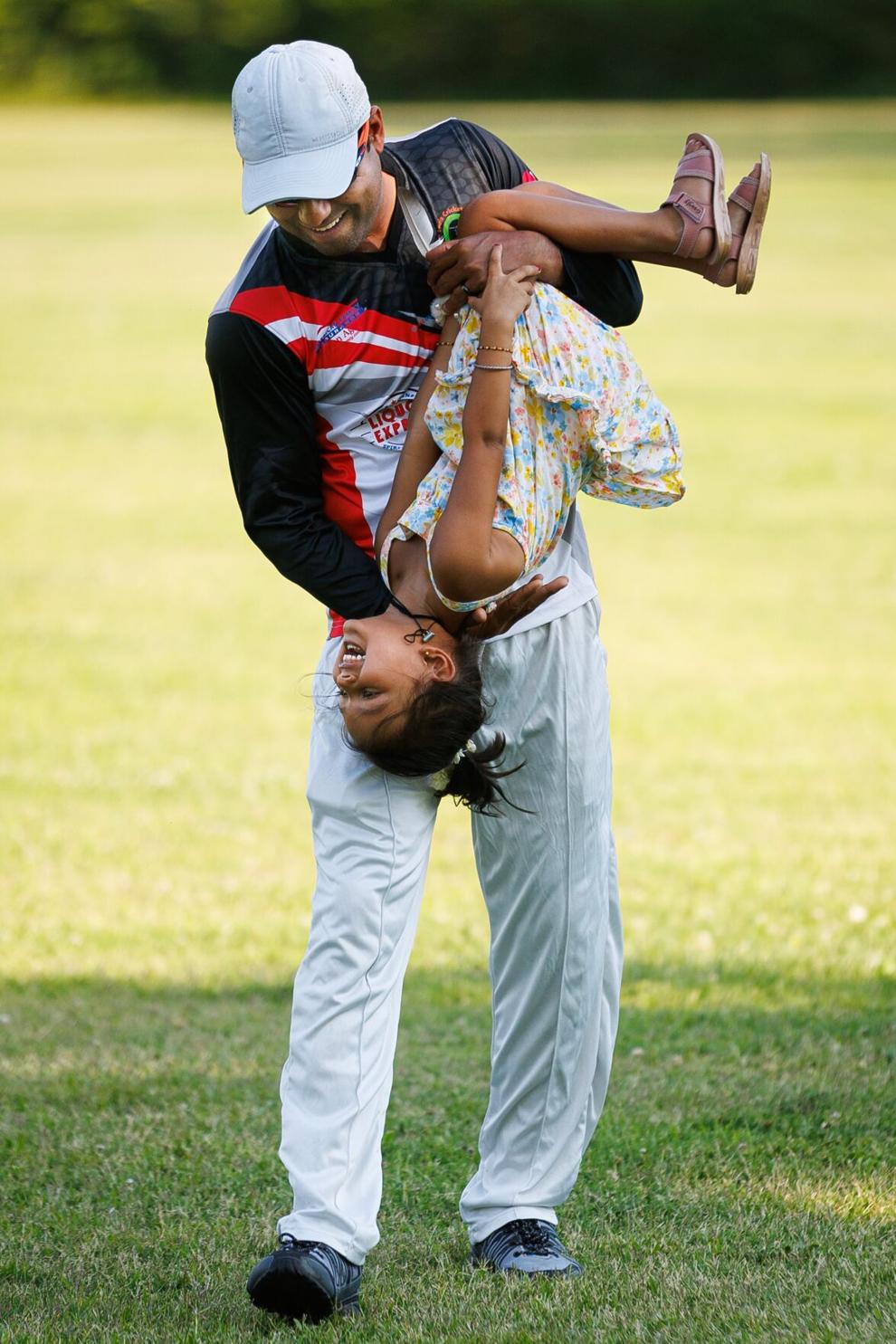 Here, the most competitive leagues play in traditional all-white jerseys, with red leather balls, and the next generation of players, including many American-born Indians, learn the sport. The academy is recognized by the International Cricket Council and USA Cricket.
Singh's daughter, Ritu Singh, began her cricketing career in the same men's recreational league that her father started all those years ago. When she was 9 years old, she batted with her father's friends and she picked up the sport quickly, her father said. Ritu said that she owes many of her abilities to the adult men in the league who didn't hold back when they competed against her as a child.
"They never said, 'You shouldn't be here,'" he said. "They encouraged me even when I did badly."
Ritu Singh now plays for the US national cricket team and will represent the team at the 2023 World Cup.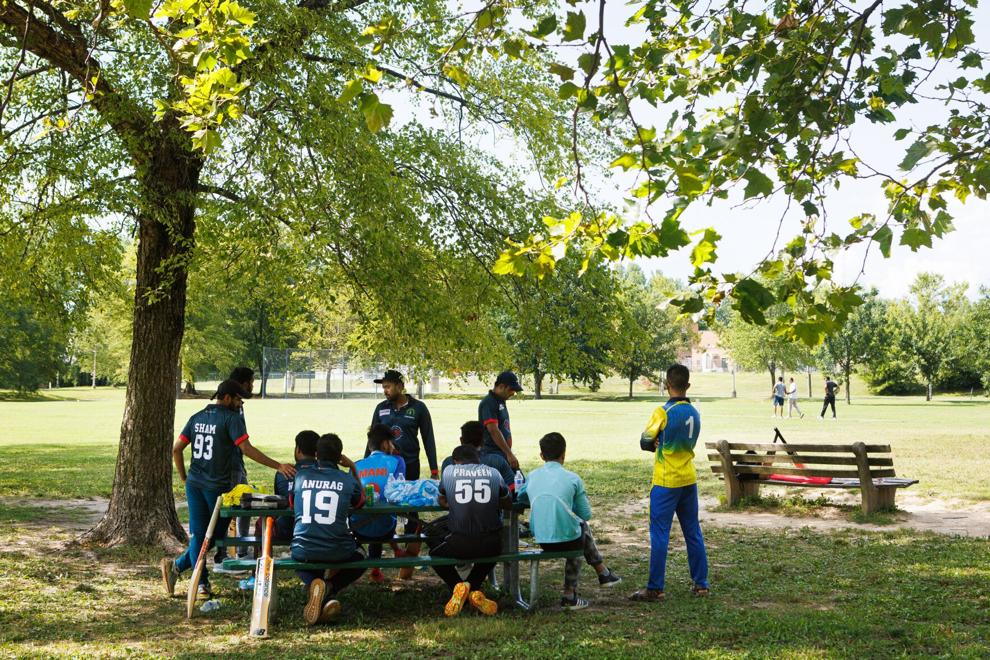 Anurag Kumar has been playing cricket since he was in eighth grade in India. He was the team captain of his cricket team during his university studies. Now, Kumar said, as he has grown older and taken on more responsibilities, he has felt the ties to his youth fade as he faces 30.
"When you're on the pitch, you just leave everything behind and you're the kid who has loved cricket forever," Kumar said. "And you just play your heart out."
Kumar said the league brings together Indians from all corners of the St. Louis area and creates lasting friendships that transcend the physical location of "home." He said the grounds and the cricket give them a feeling of home. That's more than he expected when he started.
"Cricket makes me feel very happy," he said. "It keeps me connected to my old self."