Business
Entrepreneurship workshop, resource fair planned – hanscom.af.mil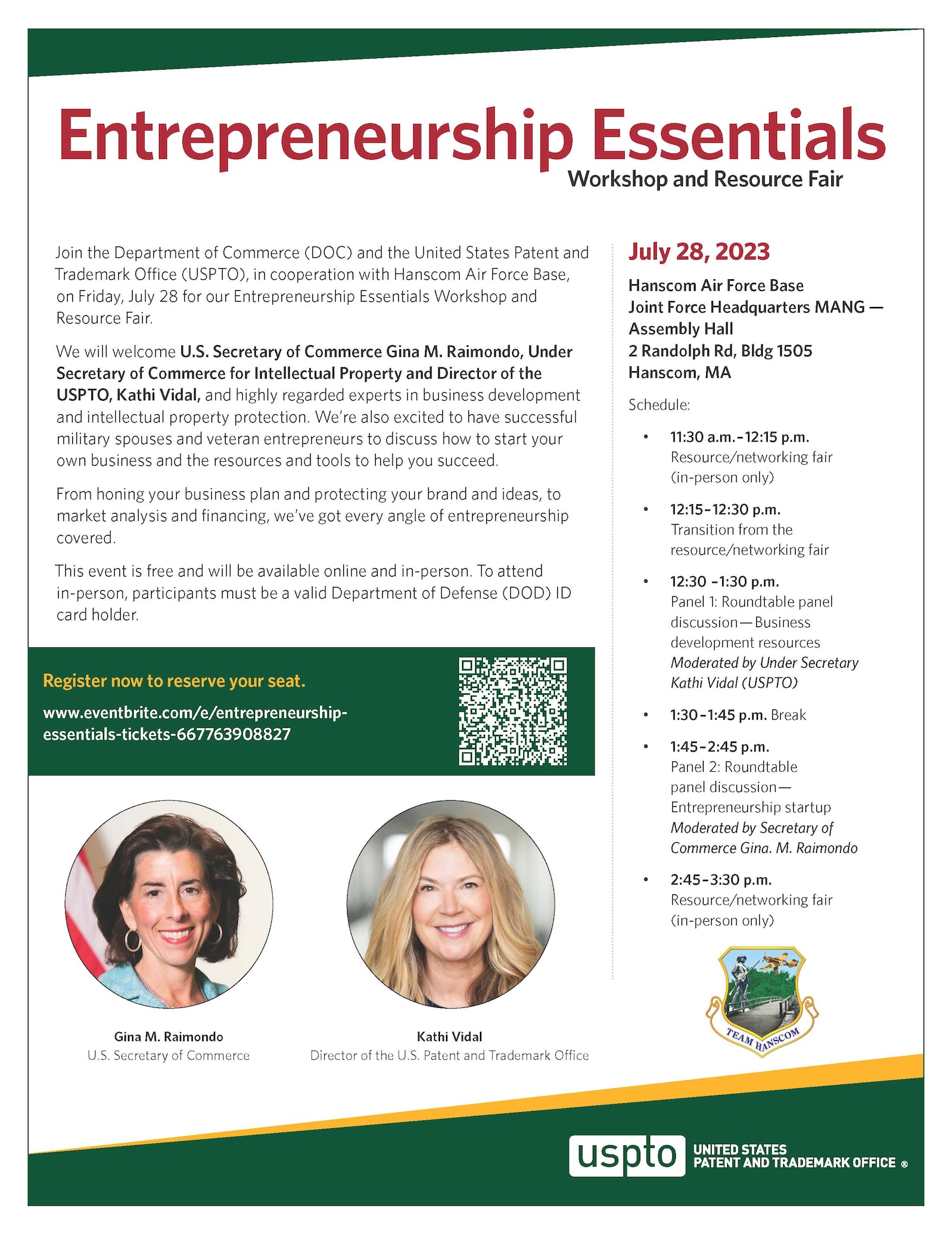 HANSCOM AIR FORCE BASE, Massachusetts. – Military, veterans and their families are invited to join the Department of Commerce and the US Patent and Trademark Office, in cooperation with base officials here, for an Entrepreneurship Fundamentals Workshop and Fair Center on July 28 from 11:30 am to 3:30 pm
The free workshop, which will be held at Massachusetts Air National Guard-Army Joint Force Headquarters at Hanscom AFB, will cover aspects of entrepreneurship such as business plans, brand protection, market analysis and financing.
The event will also feature panel discussions from renowned experts, including US Secretary of Commerce Gina M. Raimondo and Assistant Secretary of Commerce for Intellectual Property and Director of the US Patent and Trademark Office, Kathi Vidal.
These round tables will focus on resources for business development and business creation.
Attendees will also hear from military spouses and veteran entrepreneurs on their journeys to start successful businesses and the resources available.
"This is a great opportunity for our transitioning military spouses, family members and service members to prepare for future success," said Under Secretary of Commerce for Intellectual Property and Director of the United States Patent and Trademark Office Kathi Vidal. "We want to be the bridge from service to success, helping our military community on their business journeys by connecting them with the right resources and demystifying entrepreneurship."
This event will be available online and in person. To attend in person, participants must have access to the facility.
Pre-registration is required for both face-to-face and virtual assistance. People can register at www.eventbrite.com/e/667763908827.
For additional information on this specific event, please email militaryoutreach@uspto.gov.
For more information on resources for the military community, visit www.uspto.gov/initiatives/entrepreneurship-resources-military-community.