MLB
Discussing the Mariners' hypothetical trade for Shohei Ohtani – MLB.com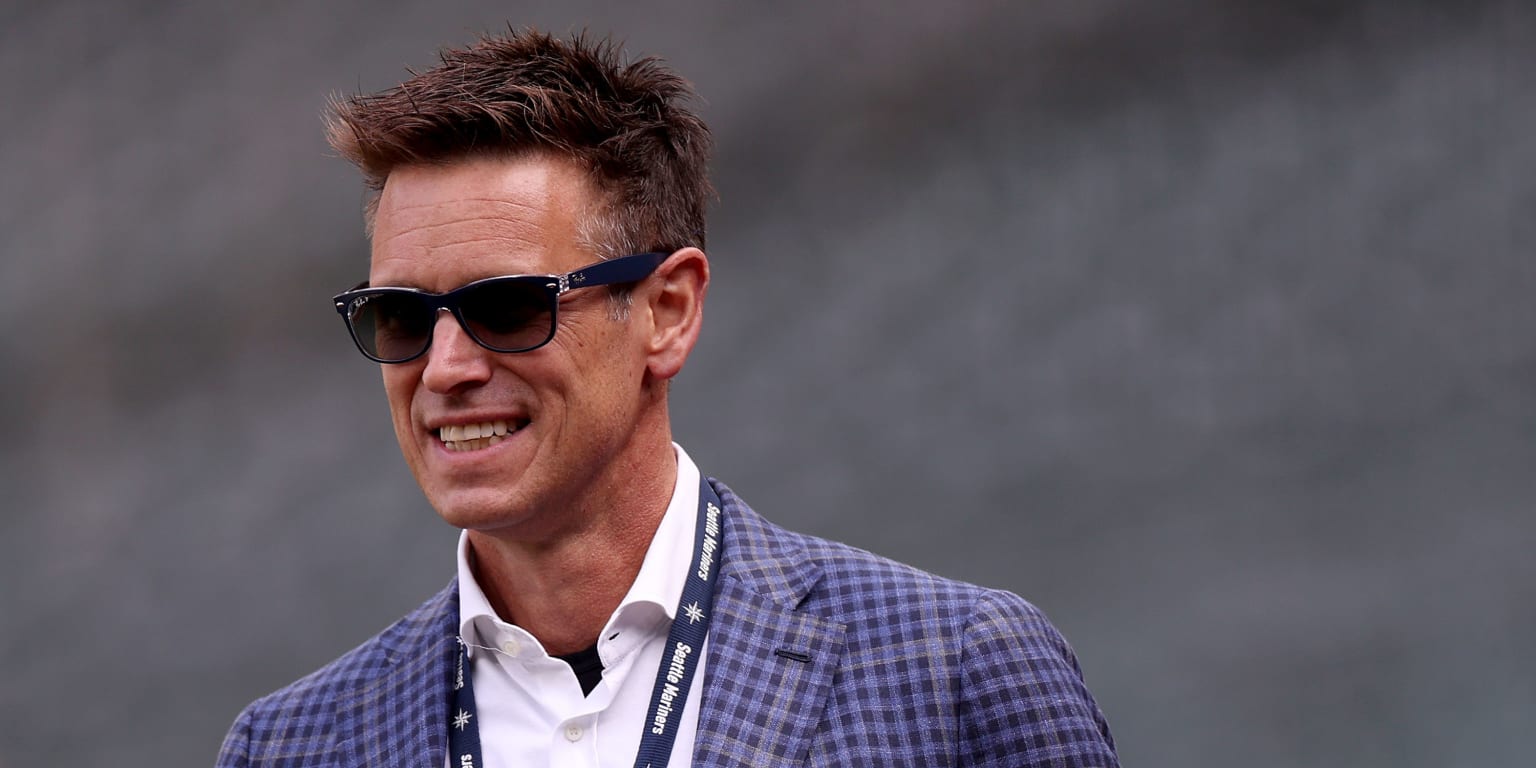 This story was excerpted from Daniel Kramer's Mariners Beat newsletter. To read the full newsletter, Click here. AND subscribe to receive it regularly in your inbox.
SEATTLE – Mariners fans dared to dream of Shohei Ohtani throwing the pitch to call the Pacific Northwest home permanently when singing "Come to Seattle!" during the All-Star Game. Could they get their wish even before Ohtani hits free agency this offseason?
But how realistic would it be for the Seattle front office to land the most unique player in baseball history?
Even beyond the challenges of negotiating within the division, let's start this by acknowledging that Mariners president of baseball operations Jerry Dipoto used to work for Angels owner Arte Moreno as a general manager in Los Angeles, and his abrupt resignation in 2015 still lingers in this AL West. rivalry.
Since Dipoto took over from Seattle shortly thereafter, these teams have never made a trade. So even if they put his past aside, there's no way Seattle can make it without paying a premium, both in prospect capital and MLB-ready talent.
And given that the Angels haven't been able to develop a starting pitching — arguably the biggest factor why they haven't made the postseason since 2014 — they would certainly ask for a young, established arm like Logan Gilbert or George Kirby. , and probably at least one (or more) who are at the door. Seattle's young pitcher's depth, even with injuries to Robbie Ray and Marco Gonzales, is a coveted commodity in building the long-term roster.
Because even if the Angels could deal with the potentially poor optics of trading Ohtani, their justification would be to create a foundation to stock a farm system that went into the 2023 ranking. third worst in baseball, while also keeping the major league team competitive.
If that sounds like an unprecedented asking price, maybe it is. But if the Angels were to absorb a significant amount of what's left of Ohtani's $30 million salary, they would likely open up the field of suitors and could earn a much larger return.
For the Mariners, or the Dodgers, Yankees, Giants and other possible bidders for Ohtani this winter, there's also the upside potential of giving the organization a direct look for two months before it hits the open market, especially if they can put together another run. postseason.
Discussing a Shohei-to-Seattle blockbuster, however, might be too advanced considering the very compelling fact that the Mariners have hovered near .500 all season. Dipoto's front office has generally approached the deadline by reacting to the club's position, and always with the long term in mind.
There probably wasn't a chance they would have traded for Luis Castillo last year without a 14-game winning streak propelling them back into contention. In 2021, when they were playing above expectations but still looking outward, they operated on a buy-sell model, especially with the trade that sent Kendall Graveman to Houston. In a complete sale in 2020, they acquired Ty France, Andrés Munoz, Matt Brash and Taylor Trammell from the Padres when they were promising but unproven.
This year, they badly need another bat, and possibly another starter, depending on how long Gonzales will be sidelined with a left forearm strain. Ohtani, of course, would greatly fill those gaps.
But given the relationship between these teams, how they operate philosophically, that Dipoto almost never acquires players who are outright rentals, and that Moreno might be apprehensive about the optics of trading a star, this particular transaction seems unlikely.
However, the point of the hypotheses during the Deadline season is fun.