Boxing
Despite Having His $400,000 Rolls Royce Scratched, Floyd Mayweather Makes Brutally Honest Admission About Conor McGregor Creating A Dangerous Environment In Resurfaced Interview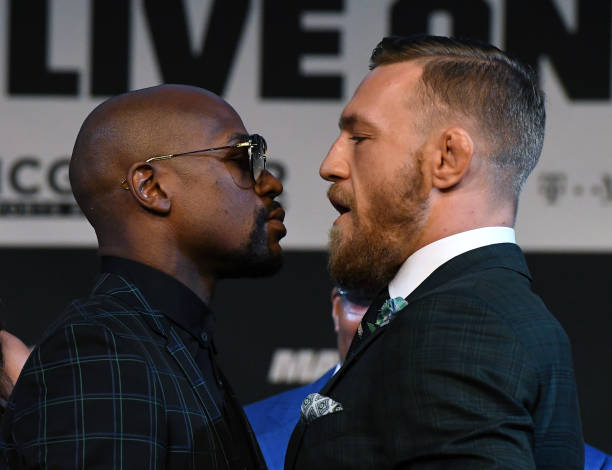 the fight between Floyd Mayweather and Conor McGregor it was one of the most anticipated events in the history of combat sports. Mayweather, widely considered one of the greatest boxers of all time, came out of retirement to take on McGregor, the reigning UFC lightweight champion known for his striking skills and charismatic personality. The fight took place in a boxing ring, with Mayweather's unbeaten record on the line against McGregor's reputation as a knockout artist in the Octagon.
The fight captured the attention of combat sports fans around the world. The intense verbal exchanges leading up to the fight were also something that kept fans hooked on the fight. McGregor, known for his brash personality, unleashed a barrage of insults mocking Mayweather's age and boxing skills. In the resurfaced video, Mayweather discussed the dangerous environment that was created as a result of the intense rivalry.
Floyd Mayweather shares his perspective
ADVERTISEMENT
Article continues below this ad
hollywood unlocked recently posted a video from one of Floyd Mayweather's old Facebook interviews. In the resurfaced interview, jason lee talked about McGregor's exaggerated behavior before their fight. He pointed out how, as fans' emotions were running high, people even tried to scratch Mayweather's $400,000 worth of Rolls Royce.
Reflecting on the incidents, Mayweather expressed his belief that everyone faces challenges specific to their circumstances. He acknowledged that such incidents were unavoidable, given his high-profile status. However, Mayweather stressed the importance of maintaining composure and focus in the midst of provocation, both in and out of the ring. As he said, it's crucial to stay relaxed, collected and committed to the task at hand, regardless of outside pressures. He stated, "Those things happen. You know, I feel like we all put ourselves in certain positions for certain reasons. Those things are going to happen."
However, he stressed his commitment to restraint, realizing he also has the potential to say things he shouldn't. In Mayweather's words, "Sometimes when you sign up for certain things, people can overreact. But that doesn't mean I'm going to cross the line. Because sometimes I can say things that I shouldn't say. Mayweather seemed very sympathetic to the situation considering it had definitely put him in a potentially dangerous situation at the time.
Chael Sonnen on why the fight never got a sequel
Recently, in a video shared by Comedy Shorts, 'The American Gangster' Chael Sonnen spoke to comedian Andrew Schulz about why the Mayweather-McGregor rematch never materialized. Sonnen congratulated both boxers for putting together a great fight. He claimed that the promoters had an excellent opportunity to arrange a rematch. Sonnen stated, "They had both fires, which is usually the hardest thing you have right…"
ADVERTISEMENT
Article continues below this ad
Sonnen compared this situation to Jon Jones' failed fight against Francis Ngannou. By contrast, the McGregor-Mayweather fight was different. Given the circumstances of his match, a second edition would have been better. However, Sonnen expressed disappointment at the actual outcome of "The Money Fight". Despite the hype, he claimed that it underperformed in terms of sales. Furthermore, he noted that there was no official confirmation of the reported pay-per-view numbers.
According to Sonnen, sequels often outperform their predecessors, but high guarantees and financial missteps made a rematch between McGregor and Mayweather difficult. While the authenticity of Sonnen's comments cannot be verified, it is worth noting that the UFC president dana white declined to discuss a possible rematch during an interview last year with the Jim Rome Show.
ADVERTISEMENT
Article continues below this ad
In the meantime, please share your thoughts on Sonnen's statements in the comments below. What do you think of a rematch between the two legends?
Look at this story: Five potential opponents for Floyd Mayweather's next exhibition