Arts
Completed the restoration of the Russian church in Erzurum in Türkiye | Daily Sabah – Daily Sabah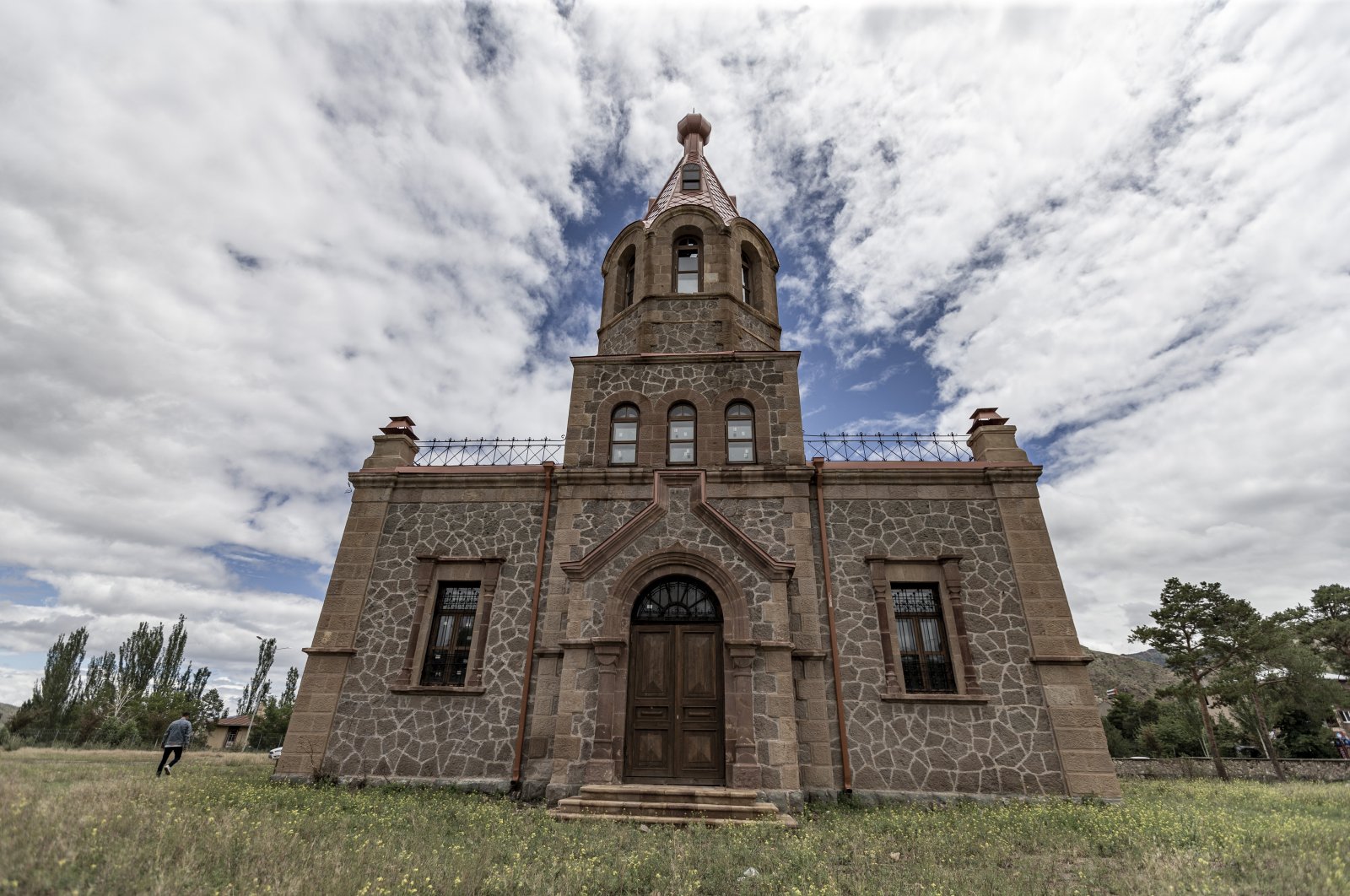 After four years of meticulous restoration work, the historic Russian church in the Oltu district of Erzurum has been successfully completed. The restoration was carried out as part of the "Financial Support Program for the Development of Social Infrastructure and Tourist Infrastructure" for non-profit organizations (NGOs).
Oltu District Governor Cevdet Bakkal stressed Erzurum's importance as a popular winter tourist destination, which attracts a considerable number of Russian tourists who visit the city to explore its historical monuments. Art history professor Haldun Özkan further emphasized the rarity of the Russian Church, stating: "It represents one of the few surviving examples in our region that bear the traces of that period. In that sense, it has great tourism potential and is a valuable historical work."
Designed by the renowned Russian architect Mikhailovich Verjbitsky in the 19th century, the church covers an impressive area of ​​480 square meters (5,166.68 square feet). It is estimated that the construction of the church took place between the years 1877 and 1917, covering the period from the Ottoman-Russian War to the Bolshevik Revolution. During the restoration process, special attention was paid to restoring the church to its original form, according to archival photos.
The project, started in 2018 with the support of the Northeast Anatolian Development Agency (KUDAKA), was prepared jointly by the governorate, the district governorate and the municipality. Restoration work began in 2019, and today, the project is a testament to the successful collaboration between various stakeholders.
Governor Bakkal expressed optimism regarding the high demand for visits to the church after its reopening. He noted that the restored church would become a major attraction, contributing to the tourism diversification offerings in the region. The project aims to enhance historical awareness and position Oltu Church as a distinctive destination for national and international tourists, thereby promoting diversity in tourism and raising awareness of historical artifacts.
Professor Özkan revealed that the authentic name of the church is Alexander Nevsky Church. He explained that Russian soldiers built churches in the occupied regions as a means to bolster their morale and facilitate prayer, and this particular church was built for that purpose.
Özkan emphasized the importance of the restoration, stating: "In the building, built with warped stone, a heating system was installed using a device in which a stove is placed inside the wall of a room, which circulates heat through of pipes to heat the different rooms. Its functional simplicity is a distinctive feature".
Drawing attention to Russian efforts during that period, Özkan noted that approximately 1 million rubles was allocated to build nearly 70 churches. Among the projects implemented by the renowned architect Mihalovic, three churches can be found in our region. These include the Fethiye Mosque in Kars, another in Sarıkamış and the third in Oltu. The Russian Church, now restored to its former glory, promises to be a beguiling attraction, attracting visitors from far and wide and contributing to the region's thriving tourism sector.