NFL
Carolina Panthers participate in NFL Diversity in Sports… – Panthers.com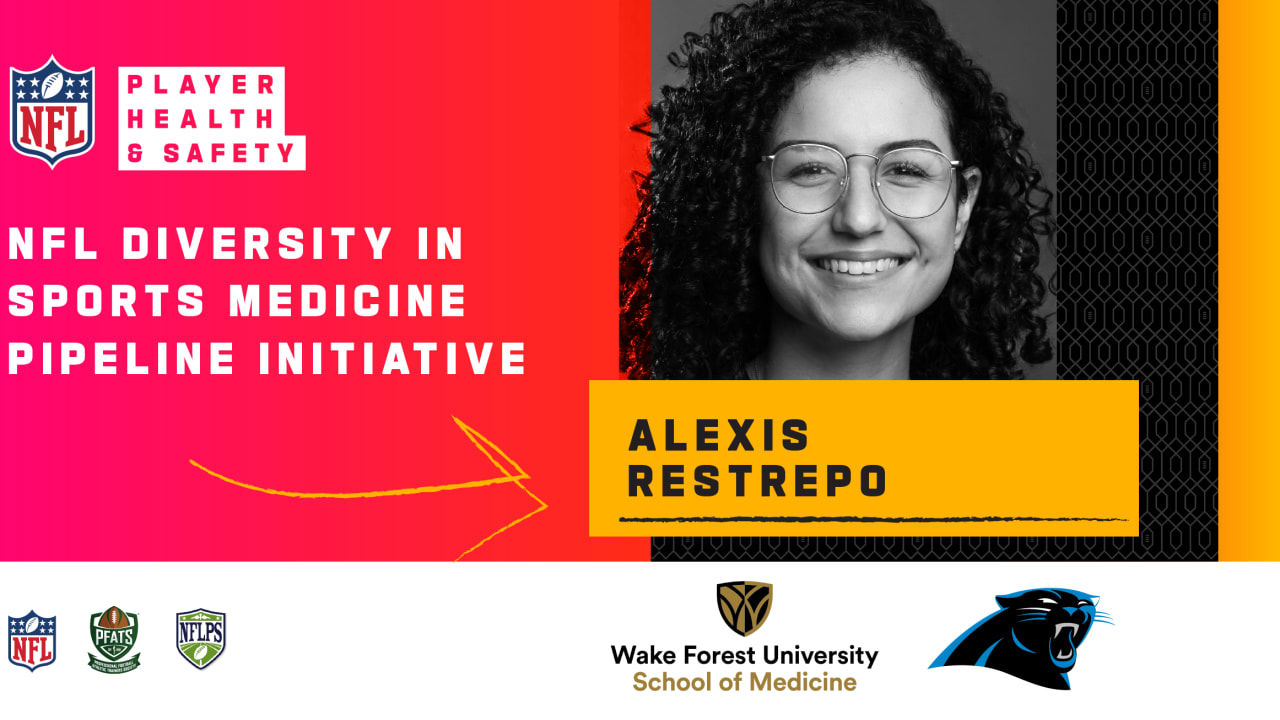 CHARLOTTE – The Panthers will have a new face working alongside their team's medical staff this summer.
As part of the NFL's Diversity in Sports Medicine Pipeline Initiative, fourth-year MD student Alexis Restrepo of Wake Forest University School of Medicine will complete a month-long clinical rotation with Carolina.
Under the supervision of team physicians, some of whom are physicians from Atrium Health, the official health care provider of the Carolina Panthers, as well as the club's athletic trainers, Restrepo will observe staff and work directly with players.
Restrepo's rotation begins while the Panthers are in training camp in Spartanburg.
"The NFL Sports Medicine Diversity Channel Initiative will allow me to gain hands-on exposure to professional-level sports medicine, along with meaningful connections, support and mentoring in the field of sports medicine," said Restrepo, a native from Cape Coral, Florida. and a graduate of Florida State University.
"I can't wait to learn more about what it means to be a team physician and apply the skills and knowledge I gain to my future career in orthopedics."
The program, in collaboration with the NFL, the NFL Physicians Society (NFLPS), and the Professional Athletic Trainer Society (PFATS), focuses on increasing and diversifying the pipeline of students seeking a career in sports medicine. Over time, the goal is to help diversify the teams' medical staff.
Restrepo is one of 32 medical students from 19 medical schools across the country participating in the initiative.
The NFL's Diversity in Sports Medicine Pipeline initiative is in its second year, expanding on last year's initiative, which placed 14 students on eight NFL teams. This year's program expanded to the entire league, including more than double the number of students involved in its inaugural year.
"The NFL and our club medical staff are thrilled to welcome these impressive medical students from across the country to the league this season," said NFL chief medical officer Dr. Allen Sills. "The league-wide expansion of the NFL's Sports Medicine Diversity Channel Initiative this season demonstrates strong interest in sports medicine from diverse and underrepresented medical students and is indicative of our clubs' commitment to diversity." in all facets of the game.
Restrepo, who has rotated in sports medicine during his orthopedic surgery internship at Wake Forest, has been involved in medical-focused research looking at rehabilitation after biceps tendon surgery. She has also volunteered at local soccer games and participated in soccer, tennis, and swimming in high school.
"I am delighted that Alexis has been selected to participate in this prestigious program, and I know this experience will enhance the training she continues to receive here at Wake Forest University School of Medicine," said Dr. Ebony Boulware, dean of the medical school and chief scientific officer of Advocate Health, joining Atrium Health and partnering with Wake Forest as its academic core. "Alexis has a very bright future ahead of her, and the knowledge she will gain from her time with the Carolina Panthers will help her immensely as she pursues her residency in orthopedic surgery after graduation next year."
During her time at Wake Forest University School of Medicine, Restrepo has rotated in sports medicine throughout an orthopedic surgery internship, has been involved in sports medicine-focused research seeking rehabilitation after biceps tendon and has volunteered at local high school football games.
"Mentoring is a critical component of recruiting students to our field, so we're excited to immerse more talented medical students from diverse backgrounds into the NFL club medical communities," said Dr. Timothy McAdams, president of the NFL Physicians Society. "We are all looking forward to seeing this program continue to grow and impact more medical students for years to come."
As the Sports Medicine Diversity Initiative grows, the NFL aims to expand the program in the future to include more disciplines in the care of NFL players."team behind the team." This group would be comprised of physician assistants, certified athletic trainers, physical therapists, occupational therapists, nutritionists, and behavioral health physicians.
The Diversity in Sports Medicine Pipeline initiative is part of the league's broader commitment to ensure that staff and leadership in the league office and at NFL clubs reflect the racial and gender makeup of America. Among NFL club medical staff, the initiative builds on existing efforts to recruit and hire diverse medical staff when positions become available in all roles, and to increase diversity on NFL medical committees.