Tennis
Bjorn Borg's son Leo scores first career ATP Tour win at Swedish Open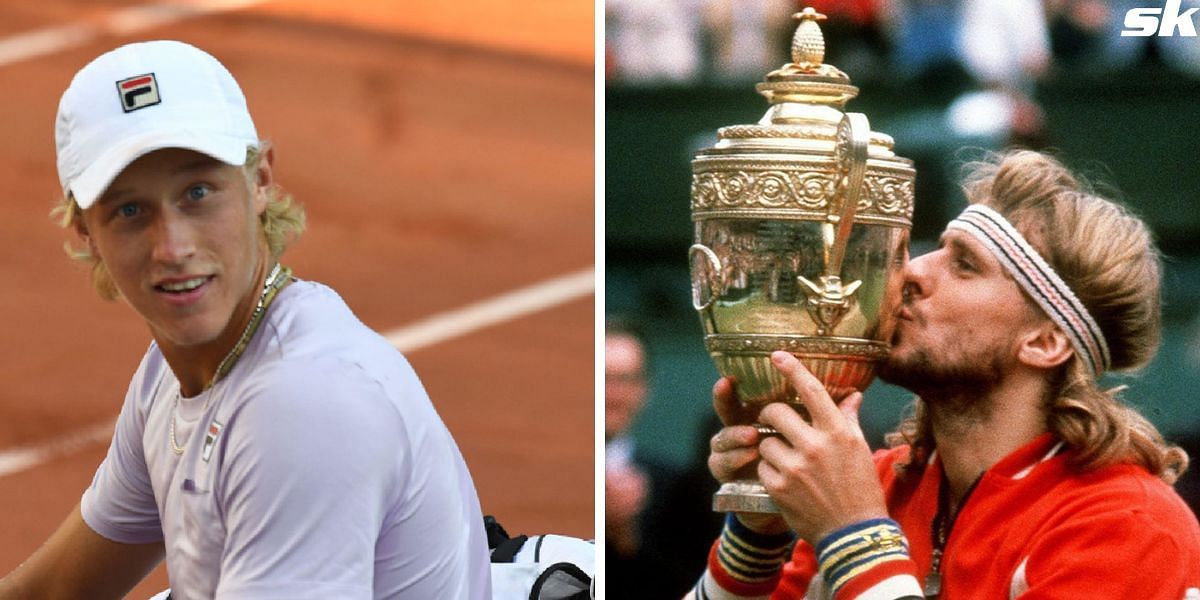 Modified Jul 18, 2023 19:44 GMT
Leo Borg, son of Swedish tennis legend Bjorn Borg, secured his first ATP Tour victory at the Nordea Open in Bastad, Sweden.
Currently ranked at world No. 437, Leo Borg made the most of a wild card opportunity at the ATP 250 event. The 20-year-old earned his first Tour win after he ousted fellow Swede Elias Ymer with a score from 7-6 (5), 6-3. Leo sealed the victory for him with an ace after enjoying a three match point lead to reach the second round of the Bastad Open 2023.
Leo, who primarily competes on the ITF Tour, reached No. 12 in the junior world rankings. He had previously lost two matchups at tour level.
Leo Borg will now face Argentine Federico Coria in the second round of the tournament on Wednesday, July 19.
Leo Borg is the son of former World No. 1 Bjorn Borg, who retired in 1993 (for the second time), but remains an influential figure in the sport. The Swede was the first man in the Open Era to claim 11 Grand Slam titles.
Bjorn Borg is the proud owner of five consecutive Wimbledon crowns His most successful competition was Roland Garros, where he won six times. He is considered to be one of the biggest tennis stars.
Bjorn Borg's son Leo said Rafael Nadal was his childhood idol
Leo Borg, son of former world No. 1 bjorn borgHe said in 2021 that 22-time Grand Slam champion Rafael Nadal has been his idol since he was a child.
In an interview with Spanish newspaper Marca, the then 18-year-old spoke about meeting Nadal at the Laver Cup tournament. His father, Bjorn Borg, serves as captain of the European team in the exhibition competition.
"I met Rafael Nadal in the Laver Cup because my father is the captain of the European team. He was always my idol since I was little," Borg said.
Leo Borg, who is currently preparing for his second-round performance at the Bastad Open, said in the aforementioned interview that he previously trained at the Rafa Nadal Academy.
"I live and train in Stockholm and I have my coach in Sweden," Borg replied when asked if he plans to settle in Rafael Nadal's academy. "I go to Mallorca from time to time. In fact, I will come back when I finish in Marbella."