Soccer
Barcelona loanee Ansu Fati firm on next season's preferred club – World Soccer Talk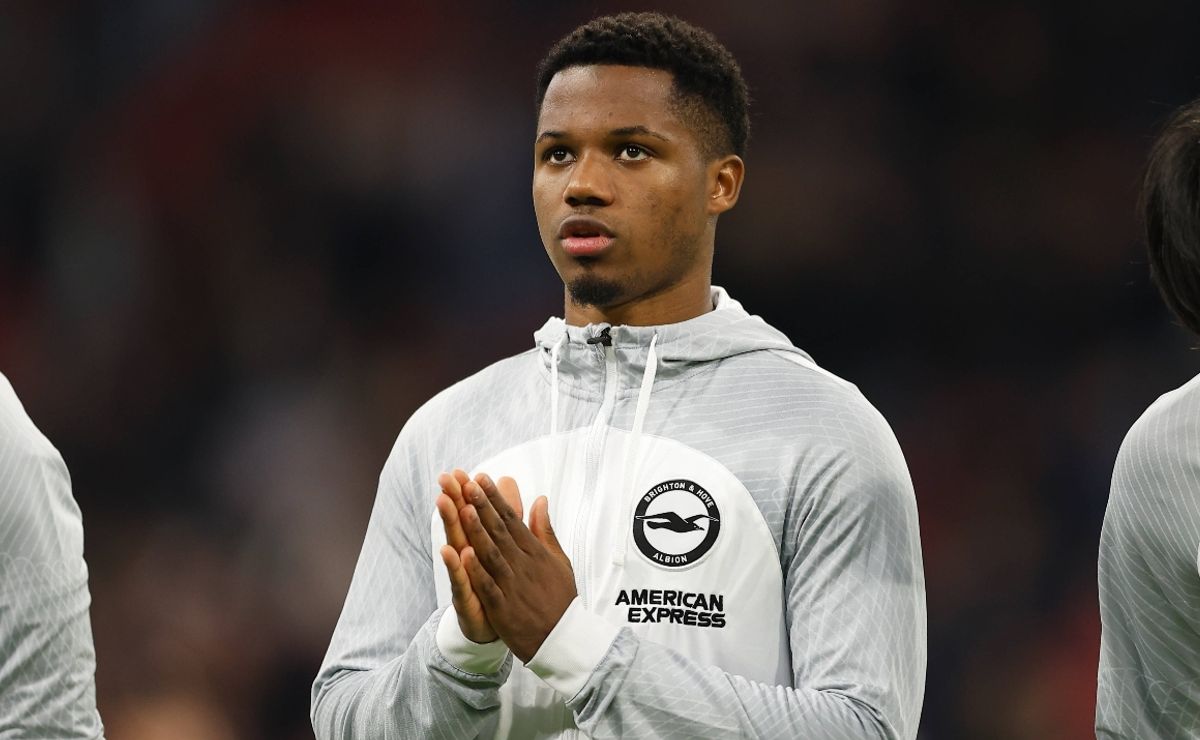 As the Barcelona attacker Ansu Fati, who is on loan at Brighton, mulls his options, he has been linked with a transfer to a number of teams.
According to reports, Liverpool and Tottenham are interested in signing the young winger after seeing him perform well for the Seagulls.
Despite making a season-long loan transfer to the Premier League in August, the player has reportedly decided on his next steps.
The 21-year-old made his debut in the 2019-20 season and immediately made an impact, playing in 24 games and scoring seven times.
Unfortunately, he was plagued by injuries that stunted his growth, and his playing time was limited. Between November 2020 and September 2021, Fati was sidelined for Barcelona for 47 games due to a major knee injury.
He has subsequently been sidelined by two different hamstring injuries.
As a result, he fell in the pecking order at the Nou Camp as a consequence and was loaned out for the rest of the season in the offseason.
Despite scoring ten or more goals for the Blaugrana last season, Fati was eventually permitted to depart after being mostly ignored by Xavi Hernandez.
Fati doesn't want Premier League stay
Since joining Roberto De Zerbi's squad, Fati has not only seen action but also excelled to the point where he now starts for Brighton. The Spain international has been praised for his play thus far this season. He has scored four goals in thirteen games.
As reported by Daily Express, both Premier League sides have taken notice of his impressive adaptation to life in England after moving from the Spanish league. There might be a snag, however, if the player wants to go back to Barcelona once his loan period ends.
Fati's 'ultimate objective', as reported by Catalan daily SPORT, is to return to the Blaugrana squad next summer when his loan deal ends on June 30. He is certain that he can regain his starting position. Ahead of Euro 2024, he would also want to regain his starting spot for the Spanish national team.
The reigning La Liga champions' stance on the talent's future might turn out to be rather different, however. The initial reports were that he was considered a benchwarmer and could be sold for just $33 million.
Thus, the club decided to loan him out in the hopes of profiting off of his departure and using the money for other purposes. Manchester United were originally quoted $124 million, therefore this represents a significant saving.
What did Barca director Deco say about Fati's future?
While the rumor mill has been busy, Barcelona sports director Deco recently told RAC1 that the winger may still have a future with the club.
"Ansu can come back, of course. He's very young and he's happy now. He asked to go out on loan looking for minutes and decided on Brighton and I think he did well.
"We're following him because Bojan, who is doing a great job, is watching him. I will go see him soon. The future depends on him. He can return to Barca, there is no doubt."
Photo credit: IMAGO / AFLOSPORT