Tennis
6 Years After Their Epic Collaboration, Roger Federer's Former Coach Reveals A Private Conversation With Him And His Wife Mirka That Cemented A Memorable Journey In Their Lives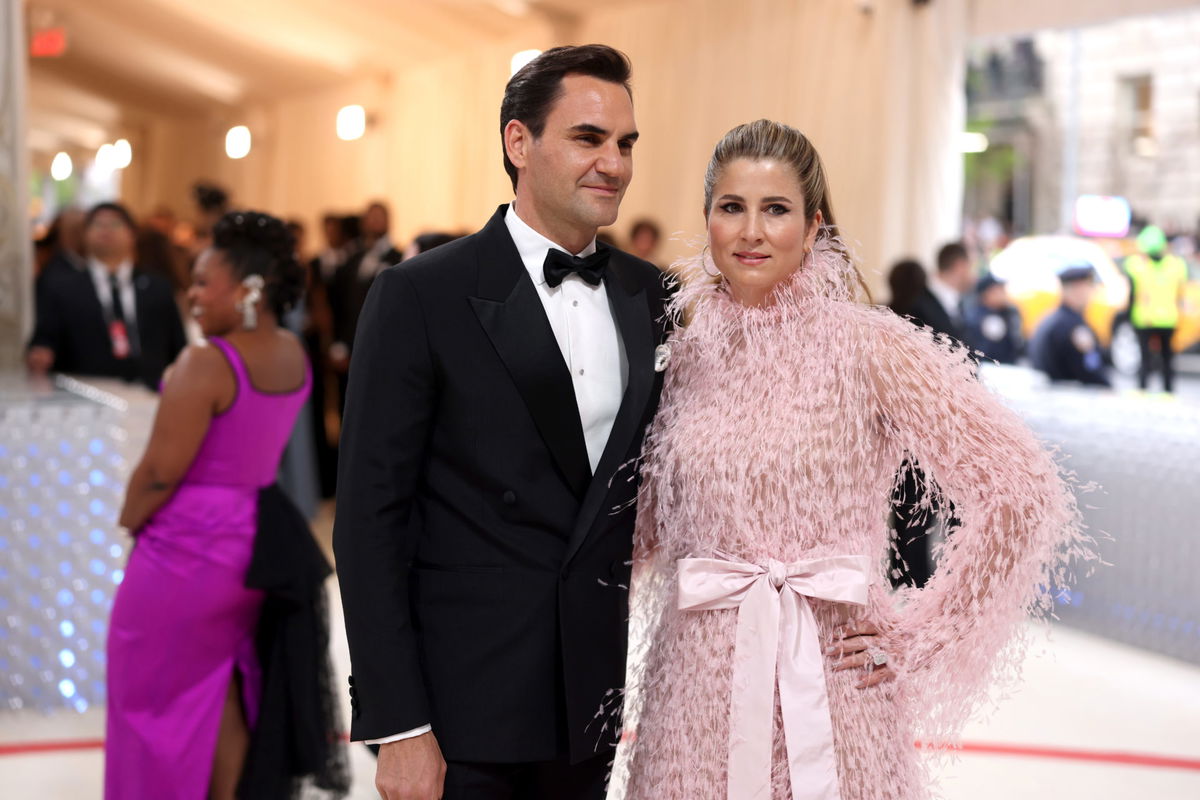 Life often surprises us with unexpected opportunities that can change our course forever. In sports, these chance encounters have the potential to reshape destinies and create remarkable legacies. Such was the case with former tennis star Ivan Ljubicic when he unexpectedly found himself coaching one of the greatest players to ever grace the game. Roger Federer.
In a candid revelation, Ljubicic shed light on how this momentous coaching partnership came to be during the ATP Finals in 2015. Little did he know that a casual conversation over dinner would lead to an extraordinary journey with the Swiss maestro.
Ivan Ljubicic remembers how a dinner changed everything
ADVERTISEMENT
Article continues below this ad
Ivan Ljubicic recently shed light on how he came to coach one of the greatest players to ever grace the game. "It was in London at the ATP Finals (2015). I commented for Sky, and the four of us had dinner. My wife and Mirka were also there." recalls Ljubicic in the interview.
Amid the electric atmosphere of the tournament, Ljubicic, known for his insightful comments, found himself with Federer, his wife, Mirka Federer, and some others at a dinner. As the conversation flowed and the evening progressed, Ljubicic didn't anticipate that this casual, friendly atmosphere would set the stage for a pivotal turning point in his coaching career.
"The mood was relaxed; we chatted about this and that, and towards the end, he asked me, 'Would you like to train me?'" he reveals. The question took Ljubicic by surprise, as he was not prepared for this opportunity. He had no idea that Federer was considering parting ways with his then coach Stefan Edberg.
'I don't think I can do it…'- Heartbreaking for Roger Federer fans as he refuses to call his hometown due to overwhelming emotions in recent months
Ljubicic and Roger Federer share a bond beyond training
With the surprise proposal accepted, Ljubicic began his coaching journey with Federer, but little did he know that this partnership would extend far beyond the realm of tennis. When asked if he missed coaching him, Ljubicic replied: "No, I still see him quite often. Now we spend family time together. What I miss is the time with him at tournaments. Winning matches and tournaments, breaking records, being part of something big."
However, train a legend like Federer it came with its fair share of pressures and strains. Ljubicic says, "What I don't miss is the stress of the first week of a Grand Slam, the pressure that weighs on you. In the first week, you can't win anything, you can only lose everything." After parting ways with Federer as his coach, Ljubicic deliberately chose less stressful activities to allow himself time to recover and rejuvenate. "I consider myself lucky that we are friends. We were that before and we still are now."
ADVERTISEMENT
Article continues below this ad
Ivan Ljubicic's remarkable journey from seasoned tennis player to trusted coach for Roger Federer exemplifies the wonders of unexpected opportunities in the world of sport. A simple conversation over dinner turned into a life-changing experience, forging a bond that transcended the courts and became a cherished friendship.
While Ljubicic may have moved on to a less stressful phase of his career, the memories of coaching the legendary Federer will always be with him. In fact, in sports and in life, the unexpected can often lead to the most extraordinary adventures.
ADVERTISEMENT
Article continues below this ad
Look at this story: The rise of a superstar: Iga Swiatek's winning moments on the WTA tour